UP Doctor looted at Gunpoint by men pretending to be patients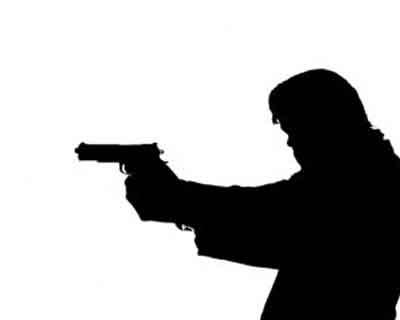 Ghaziabad: Unknown criminals committed robbery at the clinic-cum-residence of a UP-based doctor by taking the family hostage on gunpoint in Vasundhara, falling under Indirapuram Police Station area, here.
TOI reports that Six robbers allegedly looted around Rs 5 lakh from a doctor by entering on the pretext of getting a patient treated. The loot was performed at the clinic of on Dr Neeraj Aggarwal, where the miscreants, came pretending to be patient and attendants .
"The six men arrived on two bikes. The receptionist asked them to wait for their turn. Once inside the chamber, they pointed to one of their accomplices and said he was suffering from a headache. But, the next moment they took out guns and asked me to keep quiet. Then they asked me to hand over the digital video recorder that captures footage from the CCTV camera installed outside my clinic," Dr Agarwal informed
TOI
.
It is reported that the doctor's wife, a gynaecologist was away at work, while his children were away at school. The victims of the loot included the doctor, his receptionist as well as the doctor's parents who reside at the residence above the clinic. The assailants locked all the people in one room and took all the almirahs keys from the doctor at gunpoint. They then raided the entire house how the next 30-40 minutes.
Not only this, the robbers also attacked and looted the general store opposite the clinic, locking up the owners along with the doctor. They also took away the mobile phones of the victims to prevent them from contacting the police. The police was later called after the robbers escaped and they have begun their investigation.
According to City Police Superintendent Aakash Tomar, a CCTV camera captured some persons entering the residential clinic of Dr Neeraj Agrawal at around 1200 hrs. "Although the robbers took away the clinic's DVR, we have been able to get footage from other cameras in the neighbourhood. An FIR has been lodged and the case is being probed," the SP told Times of India
Police had rushed to the spot and started investigation, Mr Tomar added.