UP Minister in list of Ayushmann Bharat scheme for poor: State orders probe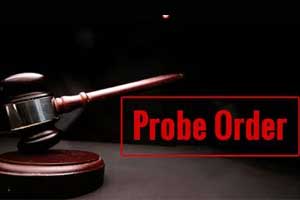 Kanpur: After Uttar Pradesh Minister Satish Mahana and his family members names were found listed amongst the beneficiaries of Centre's biggest health insurance scheme meant for poor and deprived, state Deputy Chief Minister Keshav Prasad Maurya on Thursday informed that an investigation has been ordered in the connection.
The list of beneficiaries of Ayushman Bharat-National Health Protection Scheme from Kanpur district includes names of Mahana, his family members, a former BJP MLA Salil Vishnoi and several other prominent city builders.
Maurya told ANI, "We have given direction to investigate and take action against the officers who committed the mistake during 2011 survey. In future there will be many more such schemes as the governments both at Centre and State are committed for the welfare of poor and needy. Surveys will be done in future as well and if any wrong name is listed, we will take strict action against anyone responsible for the same."
"This scheme is for the welfare of the poor, needy and those who cannot afford healthcare in the time of medical emergency. Ayushman Bharat is World's biggest public funded healthcare scheme and it must not be misused," he added.
Mahana has also written a letter to District Magistrate of Kanpur city, informing the latter about the error. He has requested the DM to strike off his and his family members name from the list. The UP minister has also demanded action against the perpetrators.
Throwing light on the matter, Kanpur District Magistrate Vijay Vishwas Pant told ANI, "I have given direction to Chief Medical officer to investigate the issue. All such names will be removed from the list immediately. The error would have happened during the 2011 survey as the list of Ayushman Bharat beneficiaries has been drawn from the same. Action will be taken against anyone found guilty."
Prime Minister Narendra Modi on September 3 had launched the Pradhan Mantri Jan Arogya Yojana (PMJAY)- Ayushman Bharat from Jharkhand's capital Ranchi.