UP to launch Ayushman Bharat Jan Arogya Yojna on Sept 28: State Health Minister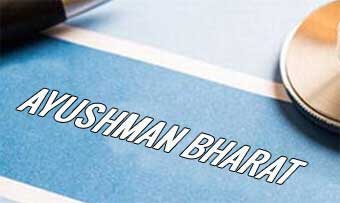 Uttar Pradesh: The ambitious 'Ayushman Bharat - Jan Arogya Yojna' will be launched on September 28 in Uttar Pradesh, benefitting 1.18 crore families of the state, said Health Minister Siddhartnath Singh Tuesday.
Singh said the implementation of the scheme would create over 2000 new jobs, besides imparting impetus to medical services.
The scheme would entitle about 1.18 crore families of the state to avail free medical facilities and treatment worth up to Rs 5 lakh per family, said Singh adding that they would be entitled for treatment of even serious ailments like heart attack and cancer.
The minister said a total of 1,350 diseases, including those persisting from the past, has been included in the scheme for treatment.
Singh said the expenses on medicine, medical tests including X-ray, MRI and ultrasound would also be covered under the scheme.
The financial burden on the scheme would be borne by the Central and state governments in 60:40 ratio, he added.