Antibiotic treatment duration not associated with UTI recurrence in children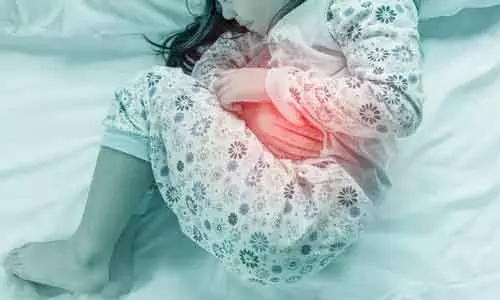 USA: Consistent with antimicrobial stewardship efforts, a recent study has found that the duration of antibiotic treatment for uncomplicated urinary tract infection (UTI) is not significantly associated with UTI recurrence in pediatric patients. The findings, published in the Annals of Pharmacotherapy, provide support for shorter-course treatment.
Inconsistencies and gaps in published information about optimal antibiotic treatment duration for uncomplicated UTI in pediatric patients pose a dilemma for antibiotic stewardship. To address this, Titilola M. Afolabi, Midwestern University, Glendale, AZ, USA, and colleagues conducted the study to evaluate the association of antibiotic treatment duration with recurrence rates in children with new-onset cystitis or pyelonephritis.
For the purpose, the authors used the Truven Health MarketScan Database (2013-2015) to obtain data on patients aged 2-17 years with new-onset cystitis or pyelonephritis not caused by a renal or anatomical abnormality.
Key findings of the study include:
· Of 7698 patients, 85.5% had cystitis, 14.3% pyelonephritis.
· Duration of antibiotic treatment was as follows: 3 to 5 days for cystitis (20.4%) or 7 (33.6%), 10 (44.2%), or 14 (1.8%) days for any UTI.
· Recurrence occurred in 5.5% of patients.
· Covariates associated with increased recurrence risk included pretreatment antibiotic exposure (odds ratio [OR] = 1.29), pyelonephritis on diagnosis date (OR = 1.44), follow-up visit during antibiotic treatment (OR = 3.21), parenteral antibiotic (OR = 1.89), and interaction of pyelonephritis diagnosis with nitrofurantoin monotherapy (OR = 3.68).
· After adjustment for covariates, the association between the duration of antibiotic treatment and recurrence was not significant (compared with 7 days: 10 days: OR = 1.07; 14 days: OR = 0.89).
"This lack of a significant difference among the measured antibiotic treatment durations lends support to a shortened duration of 7 days of antibiotic therapy as a suitable option for uncomplicated UTI in children aged 2 to 17 years, adding to the currently available base of evidence to guide treatment duration decisions for pediatric UTI," concluded the authors.
The study, "Association of Antibiotic Treatment Duration With Recurrence of Uncomplicated Urinary Tract Infection in Pediatric Patients," is published in the journal Annals of Pharmacotherapy.

DOI: https://doi.org/10.1177/1060028019900650
Source : Annals of Pharmacotherapy