Holmium laser prostate surgery tied to urge incontinence risk in UTI patients: Study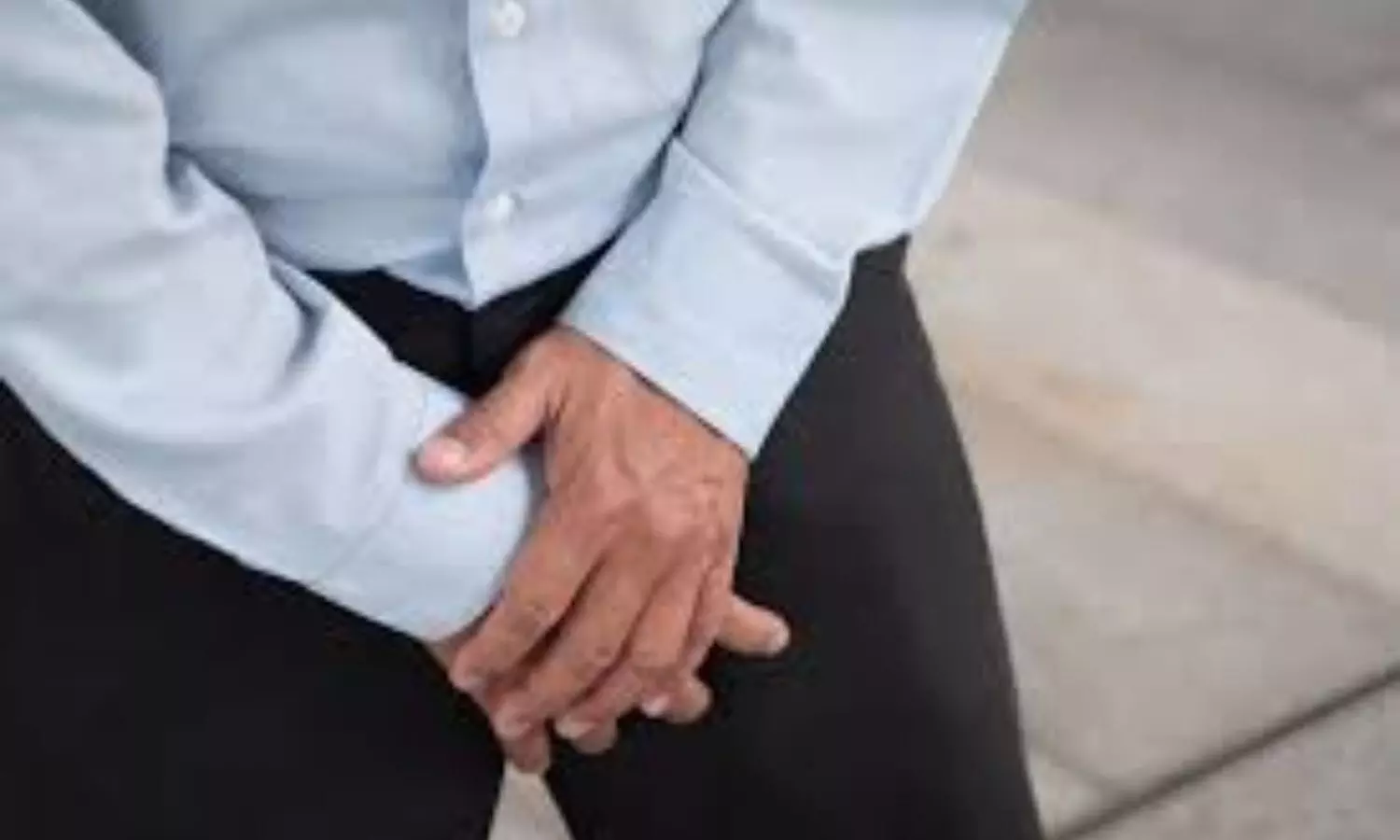 Delhi: A recent study in the Journal of Urology has shown prior urinary tract infection (UTI) to be associated with an increased risk of urge incontinence after holmium laser enucleation of the prostate (HoLEP). However, the researchers add that these are preliminary results and there is a need of future studies for further investigation of risk factors for persistent UI post-HoLEP as well as to compare the outcomes for management options.
Holmium laser prostate surgery also called holmium laser enucleation of the prostate (HoLEP) is an effective treatment option for patients with lower urinary tract symptoms secondary to benign prostate hyperplasia. HoLEP although has well-established and durable outcomes but carries a risk of iatrogenic urinary incontinence. Most de novo urge incontinence (UI) patients experience transient symptoms with a rather quick resolution but some patients have presistent incontinence. Due to its relative rarity, patient factors that increase the risk of post-HoLEP persistent Ui requiring surgical treatment have not been examined.
Against the above background, Lucas Richards and colleagues aimed to identify management options for persistent UI after HoLEP and examine patient risk factors for the condition. Furthermore, they also examined symptom response to three surgical treatment options for de novo UI post-HoLEP.
For this purpose, the researchers performed a retrospective study to identify patients who underwent HoLEP at a single institution between 2016 and 2019. They evaluated patient demographics including age, BMI, race, smoking status, history of previous procedures, diabetes, erectile dysfunction, UTI, and pelvic floor physical therapy. Prescriptions for alpha blockers, 5-alpha reductase inhibitors, anticholinergic agents, and beta-3 agonists were also identified.
Bidirectional stepwise regression was performed using the history of a surgical treatment for UI as the outcome. These procedures include intravesical onabotulinumtoxinA (Botox) injection, peripheral tibial nerve stimulation (PTNS), or sacral neuromodulation (SNM). AUA symptom and quality of life scores were compared in patients with persistent UI that progressed to surgical treatment to those that did not.
A total of 340 patients underwent HoLEP during the study period. 28 possible risk factors were identified for persistent UI requiring surgical management.
2.4% patients received one of the third line therapies, with 1 receiving PTNS, 6 receiving SNM alone, and 1 receiving both SNM and Botox. Current model suggested that a history of UTI prior to HoLEP procedure increases the odds of developing the UI outcome by 36.98-fold.
"Although persistent UI after HoLEP is rare, its management and associated risk factors are important to understand. Prior UTI is associated with increased risk of post-HoLEP UI," wrote the authors. "These are preliminary results and future studies are needed to further investigate risk factors for persistent UI post-HoLEP as well as compare outcomes for management options."
Reference:
The study titled, "MP01-04 DIFFERENCES IN SURGICAL TREATMENT OF DE NOVO URGE INCONTINENCE OCCURRING POST-HOLMIUM LASER ENUCLEATION OF THE PROSTATE," is published in the Journal of Urology.
DOI: https://www.auajournals.org/doi/abs/10.1097/JU.0000000000001962.04
Source : Journal of Urology