Percutaneous tibial nerve stimulations effective in refractory OAB: Study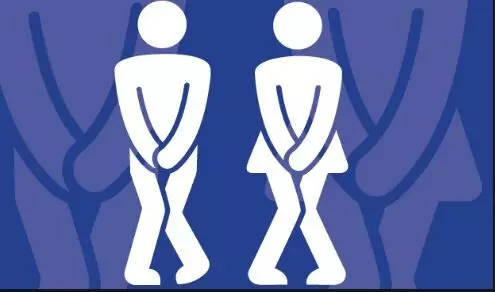 The ideal treatment for overactive bladder is still elusive. In those where medication fails to improve symptoms options include invasive treatments such as botulinum toxin-A, sacral neural stimulation or posterior tibial nerve stimulation. Scientific professional society guidelines advise percutaneous posterior tibial nerve stimulation as a third line treatment option only after multi-disciplinary team review as well as failure of both conservative and pharmacological management.

In a recent study, researchers have pointed out that a shortened 6-week treatment protocol with Percutaneous tibial nerve stimulation (PTNS) appears to be successful and more effective than sham in the treatment of refractory OAB.
"PTNS therapy is safe and effective in treating OAB symptoms by 52% success rate following a shortened 6-week protocol. The duration of treatment with PTNS can be halved compared to the conventional 12 weeks, which would make it more acceptable and cost effective for patients."wrote the team in the results published in European Urology Open Science.
The study was a prospective randomized controlled trial comparing the efficacy of percutaneous tibial nerve stimulation versus sham for a shortened 6 week protocol of treatment in management of refractory OAB in non-neurogenic adult patients.
For the study design, a total of 50 adults with refractory overactive bladder symptoms were randomized 1:1 to 6 weeks of treatment with weekly percutaneous tibial nerve stimulation or sham therapy. Overactive bladder symptom scores as well as 3-day voiding diaries were completed at baseline and at 7th week, 3rd and 6th month.
Data analysis revealed the following facts.
The 7th week, 3 rd and 6 th month symptom scores assessment for overall bladder symptoms demonstrated that percutaneous tibial nerve stimulation patients achieved statistically significant improvement in bladder symptoms with 52% reporting moderately improved responses compared to non-response of sham patients from baseline (p = 0.001).
Voiding diary parameters after 6 weeks of therapy showed that PTNS patients had statistically significant improvements in frequency, voided volume and urgency urinary incontinence episodes compared to sham.
No serious device related adverse events or malfunctions were reported.
For full article follow the link: https://doi.org/10.1016/S2666-1683(20)33125-6
Primary source: European Urology Open Science
Source : European Urology Open Science