Serious complications, death after neonatal circumcision higher than believed, study finds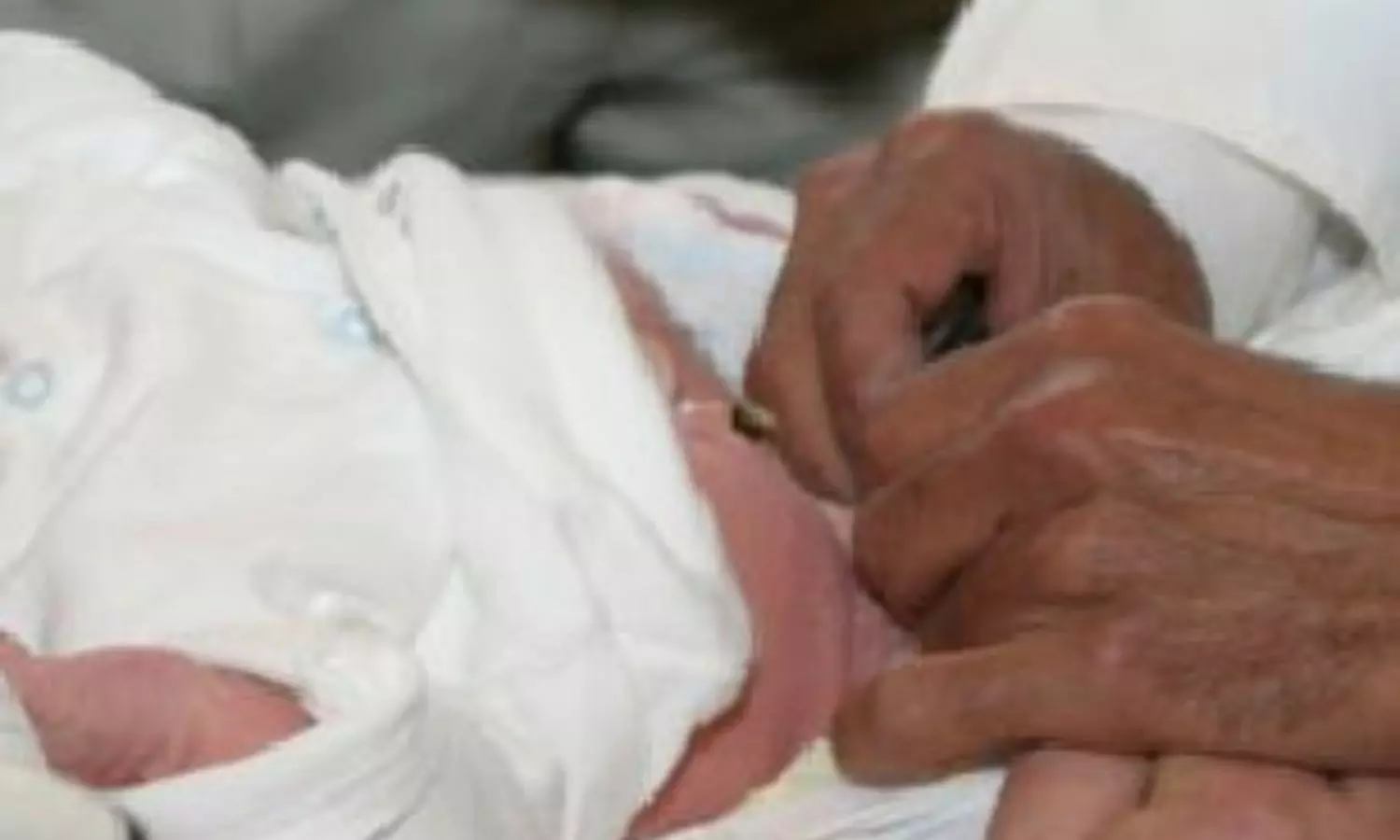 Canada: Neonatal circumcision (NNC) is the most commonly performed surgery worldwide and is generally considered safe. Deaths related to NNC are seldomly reported and are mostly due to a lack of adherence to medical standards. Now, results from a recent study in the journal European Urology Focus indicate that the risk of death and serious complications from NNC is greater than generally assumed.
Male circumcision involves surgical removal of some, or all, of the foreskin (or prepuce) from the penis. In the US, the procedure is commonly performed during the newborn period.
For the study, Annette Schröder, Department of Urology, Hospital for Sick Children, Toronto, Canada, and the team reviewed their emergency department database for circumcision-related emergency admissions.
Based on the analysis, the researchers found the following:
During 2000–2013, 19 previously healthy neonates were admitted for acute complications after circumcision.
Four were admitted for bleeding, with hemophilia identified in two cases and von Willebrand disease in one.
Eight boys required emergency surgery, three for severe bleeding.
Four boys with amputation of the glans underwent immediate surgical reconstruction.
One infant was taken to the operating room to remove an obstructing Plastibell ring.
Seven boys were admitted to the intensive care unit with severe bleeding or sepsis, three of whom ultimately progressed to hemorrhagic or septic shock.
Two of these children died of their complications.
The researchers estimate that the annual incidence of severe complications requiring hospitalization after NNC in the Greater Toronto Area was approximately 0.01%, and the incidence of fatalities over the 14-yr review period was approximately 0.0012%.
"Our results indicate that the risk of serious complications and death as a result of NNC is greater than generally assumed," they concluded.
Reference:
The study titled, "Serious and Fatal Complications after Neonatal Circumcision," was published in the journal European Urology Focus on 29 December 2021.
Source : European Urology Focus