Single use digital ureteroscope cost effective, functionally equivalent to reusable uteroscopes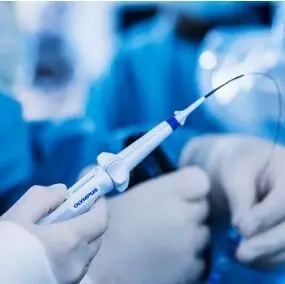 Major advances in endoscopic technology has been noted, but there remain benchmark metrics that are required for all endoscopes, including: visual acuity, tip diameter and agility, scope safety, durability and cost. The importance placed on each metric may vary amongst urologists. Improvements in the technology and manufacturing of su-scopes, especially with complementary metal oxide semiconductor camera chips, is improving su-scope image quality and cost control compared to ru-scopes. Additionally, concerns over the environmental impact of a wider utilization of su-scopes have largely been mitigated by a comparative analysis showing that the carbon footprint is equivalent for both su-scopes and ru-scopes. Nevertheless, the historical sentiment that ruscopes provide a better image quality, smaller environmental impact and cost savings still persists today.

Recent research has demonstrated that the Axis single-use digital ureteroscope is equivalent in function to our digital reusable scope and reduced the cost of flexible ureteroscopy.
For the study,researchers conducted a prospective 90-day trial where all flexible ureteroscopic procedures were completed using the single-use ureteroscope. The cases were monitored for scope failure, scope deficiencies and surgeon satisfaction scores via an immediate postoperative REDCap survey. They also performed a cost analysis between reusable scopes and the single-use ureteroscope. The cost of the reusable platform included the amortized initial purchase, maintenance and clean processing.the research report has been put forth in Urology Practice.
Data analysis revealed the following facts.
Over a 90-day period, we performed 93 flexible ureteroscopy procedures with a single-use
ureteroscope, of which 74 were completed using Axis.
After controlling for operating room time and disposable items used, the utilization of Axis was associated with an average reduction of $140.31 per case.
Extrapolating the per-case savings over an annual case volume, we estimate a total savings of
$56,127.15.
There were no disposable scope malfunctions.
There were 4 (4.3%) cases converted to reusable scopes due to image quality (1), inadequate secondary deflection (2) and a tight ureter (1).
MeanSD score for image quality, mobility and ergonomics was 9.11.1, 8.91.1, 9.31.1, respectively. The 90-day complication rates were equal to our controls.
Observing the results the team wrote, 'Single-use ureteroscopes are becoming more commonplace. The adoption of su-scopes has led to concerns over the ballooning disposable costs. Our study demonstrates that over a 90-day trial period a high volume tertiary stone center could successfully convert to 100% su-scope f-URS and significantly reduce cost."
For the full article follow the link: https://doi.org/10.1097/UPJ.0000000000000194
Primary source: Urology Practice
Source : Urology Practice