Uterus transplant technology to be available in India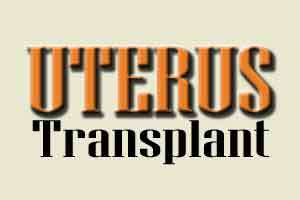 A globally recognized uterus transplant technology will be soon available in India. The technology will help a woman without uterus in bearing a child-after the transplant procedure.
An advanced technology in reproductive medicines is now being brought to India, after gaining ground across the world. It promises a major health relief to many woman who are either born without a uterus or lost it to a disease.
Sources have further confirmed the news implying further in the matter that the make available the procedure in India, a temporary registration Dr Mats Brannstron, Professor of Obstetrics and Gynaecology at the University of Gothenburg, Sweden. Dr Mata has been granted temporary provision by the Medical Council of India (MCI) to perform the procedure here.
Dr Mats is reported to have collaborated with a Bengaluru-based fertility centre, Milann, along with HCG Hospitals to bring the technology of uterus transplantation to India. It is still under strict provision of the state and central government.
A healthy baby was born under the supervision of Brannstron in an operation conducted in October 2014 in Sweden through this procedure.
Elaborating further on India's introduction of the procedure, Dr Kamini A Rao, member of the National Advisory Committee for framing guidelines on Assisted Reproductive Technology (ART), Union Health Ministry and Indian Council of Medical Research (ICMR) has implied that a team of doctors and hospitals with the required expertise and infrastructure to support the procedure has been identified. In addition, a list of 15 patients who wish to undergo the procedure has already been prepared. Regulatory and ethical clearance from various government bodies and Committees (Karnataka state and Centre) for permission is under process.
They will be further educated on the technique and outcomes of the procedure. Two conferences and lectures by Dr Brannstrom in India have been organised.
As reported by
Indiatoday
, around one in 5,000 women is born with a genetic condition called MRKH (Mayer Rokitansky Küster Hauser) syndrome, where a woman is born without a uterus. MRKH syndrome is a congenital abnormality, characterised by the absence of the vagina, cervix and the uterus. Uterus transplants are emerging as a boon for women with uterine factor infertility, as the only existing options are surrogacy or adoption, both of which may not be acceptable to all, due to either religious, cultural or legal issues.
The procedure involves three stages. In the first stage oocytes (eggs) harvested from the recipient are used to create embryos. These embryos are frozen for future implantation.
The second stage involves the transplantation where the uterus is harvested from a related donor. The organ is then prepared and placed into the pelvic cavity of the recipient. The uterus assumes normal function over a period of six months. The third stage involves the implantation of the cryo-preserved embryos and follows up till the pregnancy.