Uttarakhand: Doon hospital in state of disarray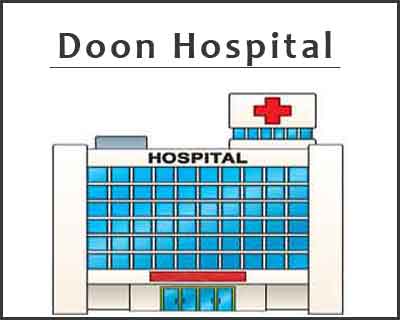 Dehradun : Surinder Singh Negi, Uttarakhand Health Minister has admitted to the deteriorating conditions at the Doon Hospital, Dehradun. The minister is reported to have attributed this poor state of affairs to the lack of communication between the team and the medical education department. The hospital is now on its way to being granted a college status.
Speaking about the Deen Dayal Hospital, also known as the Coronation Hospital he revealed plans of strengthening the unit on the lines of a district hospital. This he said would be done in order to make up for the drawbacks created by Doon malfunctioning.
According to the minister, the coronation hospital up gradation would put an end to all controversy related to deteriorating medical facilities in the city, arising due to the district hospital's conversion into a medical college hospital, reports 
TOI
.
Director General, Health and Family Welfare Department Dr. Kusum Nariyal however, begged to differ .
"The building of Deen Dayal Hospital is very small and cannot be converted into a district hospital. Certainly, it can be used for a handful of schemes but not as a district hospital," she said.
Describing the Doon Hospital conversion into a medical college as a makeshift arrangement, she clarified that once the medical education department's infrastructure was in place everything would be back the way it was.
A new hospital is to be ready in one-and-a-half year's time, and is going to be adjacent to the upcoming medical college in Patel Nagar. 'Meanwhile, we agree that due to lack or poor communication between health and medical education department the system at Doon Hospital went erratic," the minister said. Doon seems to have run out of basic medicines and surgical equipment for operatives; the relatives of patients are being forced to purchase items from outside the hospital for continuation of treatment.
The deteriorating conditions became apparent when one of the doctors performed a caesarean section on a pregnant woman wearing a plastic bag used for dustbins according to sources in the hospital.
On Tuesday, the hospital faced a pathology facility(women's wing) shut down, leaving patients in a quandary.
"The facility of pathology tests has been shifted to the main hospital, which will benefit the patients in long run. However, currently, they are finding it very difficult to adjust," said Dr. Sunita Singh, pathologist, Doon hospital.