Uttarakhand: Operations postponed due to lack of anesthetists in Doon Government hospital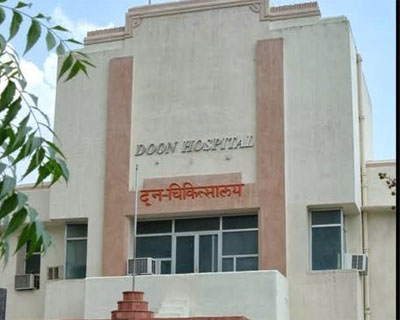 Dehradun: With six of its anaesthetists on leave at the same time, 
Doon Government Hospital
  is dealing with the queuing of patients for surgery as the hospital in the lack of anaesthetists has decided to delay surgery dates.
Elaborating the reasons for leave of anaesthetists, the hospital staff told
TOI
that out of the six anaesthetists on leave, one is on maternity leave. "Two physicians were supposed to report to work on Monday but they could not join due to some emergency. Meanwhile, two other anaesthetists went on leave which led to staff shortage," said a hospital staff member who did not wish to be named.
Dr K K Tamta, the Medical superintendent of the hospital said, "The leaves of the doctors had been approved. The pace of operations has slowed down due to unavailability of anaesthetists. As December draws closer, employees take more leaves as they do not want them to lapse."
In this backdrop, only one anaesthetist in the male wing of the hospital is on duty since Monday, looking after surgeries at three Operation Theatres at the same time. While, the condition of the female wing is slightly better in this respect as four anaesthetists there are currently working.
A senior doctor at the hospital said that unavailability of anaesthetists poses a risk to patients' lives."The hospital should stop operations rather pressurising a single anaesthetist to hop around in operation theatres," he said.
As per a staff member, the hospital on daily basis takes upto 50 operations in the Ophthalmology, surgery and gynaecology units. The number of operations taking place everyday has now come down due to the staff shortage.
Patients have also been complaining of their dates of surgeries being delayed by the hospital. One of the patients waiting for her eye surgery to happen soon by Doon Government Hospital said, "I have been told to come again after a fortnight because there is a backlog of operations."