Uttarakhand: Rs 25000 reward for those who report Sex Determination Tests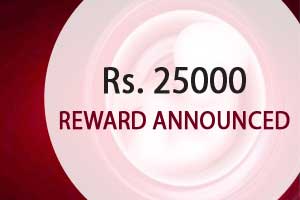 Nainital: In an effort to cut sex determination and the resultant issues of female foeticide and infanticide in the area, an incentive of Rs 25000 has been announced by the Nainital district administration to each of those who report illegal gender identification tests.
District officials confirmed that the name of informers would be kept secret and money would be rewarded once those guilty of the offence are caught and booked under the Pre-Conception and Pre-Natal Diagnostic Techniques (PCPNDT) Act.
M M Tiwari, chief medical officer, Nainital district, speaking to TOI stated , "The health department is conducting regular search operations to crack down on illegal sex determination practices." He said that this initiative would help other strong measures taken by the authorities to keep an eye on illegal sex determination tests.
 The District magistrate V K Suman shared that this move by the administration was a part of 'Beti Bachao Beti Padhao' initiative.
"The reward will act as an incentive for local residents to alert authorities to such illegal activities," he added.
TOI further mentioned the recent cases reported in the state where two interstate sex determination rackets had been busted in January. The PCPNDT committee of Haryana's Ambala district along with Dehradun district's inspection and monitoring committee (DIMC) raided a private diagnostic centre on Haridwar Road. Two agents who allegedly brought pregnant women to Dehradun for the tests were also arrested.
Uttarakhand is not the only state offering such rewards. In 2015 ,Delhi Govt announced Rs 1 lakh reward for giving info about sex determination test which was later revised to Rs 50,000 in 2016. Similarly, Chandigarh also announced a reward of Rs 1 lakh for those who inform about doctors and clinics performing sex determination tests.
Read Also: 
Chandigarh: 1 lakh award for information about sex determination