WATCH: Doctors, Nurses fired for dancing around unconscious patient in OT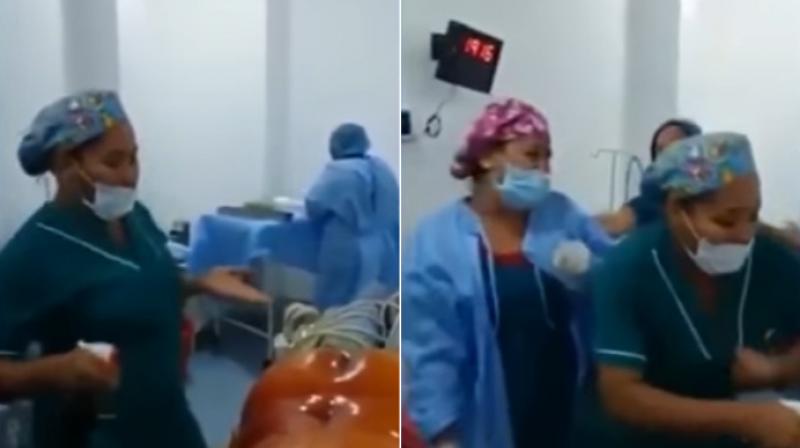 Breaking the all medical ethics and protocols, Doctors and nurses of a Columbian hospital were found dancing around the patient  as he was being prepared for an operation in an video. The video soon went viral on social media, generating huge backlash from the medical community as well as general public
The outrageous clip shows the staff in scrubs seemingly mocking and dancing, amidst laughs, around a patient lying upside down with no clothes on him. The incident reportedly took place at the Santa Cruz de Bocagrande clinic in Bolivar in Columbia.
[embed]https://youtu.be/XDtqPw96lN0[/embed]
5 medics involved have been fired after the said incident.
The authorities at the hospital considered the act as a sign of disrespect to the person being treated while also being unethical and against the hospital rules and have broken "all health protocols". The hospital also went on to apologize for the video as it was seen in bad light.
"The respect for dignity of every patient is the most important thing in our clinic, therefore we strongly regret the inappropriate behavior of those who are working as professionals in the health sector, seen in the video records in one of our surgery rooms… their actions are against the dignity of the patient and are breaking the protocols and the political values of our institution focused on the quality and humanization of our service," the statement read, according to The Mirror.
The video has garnered huge outrage and backlash on social media reports Daily mail.