WB: Anandalok Hospital announces closure on Provident Fund Pressures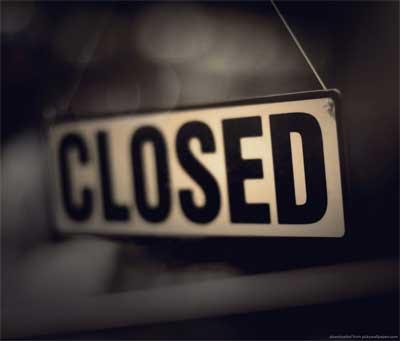 Kolkata: The management of Anandalok Hospital announced closure of all its medical facilities across India, including West Bengal, following fund crunch and seizing of its bank accounts by the Provident Fund office, which had imposed penalties with interests of around Rs 9.2 lakh for alleged failure to pay PF for staff on time. "We are constraint to say that due to pressure from the office of Provident Fund Commissioner we are forced to stop operations of all the hospitals and branches after sealing of our bank accounts by the PF," founder director D K Saraf told reporters. He said although the OPD and admission of patients have been stopped with immediate effect, but the indoor patients, who have already been admitted, would get treatment until their release.
Mr Saraf, talking to the reporters at Anandalok Hospital in Salt Lake, said they have been paying all PF funds for staff after three-four days of paying salary every month but sealing of its banking accounts meant "we should shut operations." Meanwhile, Mayor of Bidhannagar Municipality, under whose jurisdiction the main hospital falls, Sabyasachi Dutta was making all out efforts in helping the local people to collect funds for PF dues so that the medical facilities rendered by the private hospital remained unaffected. "We also run government institutions but we never cut all the basic facilities like water, electricity and other emergency services to any government offices. The PF Commissioner office in our locality has not paid tax bills of its building despite repeated notice being served," Mr Dutta told reporters.
The hospital authorities have decided to shut down all 18 of their branches following pressure from the Provident Fund Commissioner asking them to pay the dues.
It was learnt that around 120 patients were still undergoing treatment at its Salt Lake branch, of which some 48 patients needed operations shortly.
The hospital authorities have already wrote letters to the Chief Minister stating their inability to run the hospitals, which charges minimum to treat patients.
It caters services like Consultations, Surgeries, Diagnostics, for outpatient and inpatients across Medical specialties like Internal Medicine, Diabetology, Gastero-enterology, Nephrology, Paediatrics and Neonatology, Rheumatology, Chest medicine besides the surgical specialties like Laparoscopic and Cardiac surgery, Urology, ENT, Obstetrics and Gynaecology.
The operating suite has state of the art equipment and in patient beds for pre and post operative care with ultramodern equipment and all experienced professionals.