WB Medical Council Suspends Radiologist, Surgeon; Charges Apollo Gleneagles of Inhuman Behavior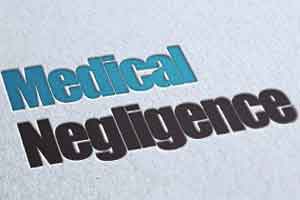 The council charged Apollo of "inhuman behavior"
Kolkata: The West Bengal Medical Council has canceled the registration of two doctors including a radiologist and a surgeon attached to Apollo Gleneagles Hospitals at EM Bypass, for alleged medical negligence led to death 30-year-old Sanjay Roy a year ago.
Sanjay Roy, a resident of Dankuni of Hooghly district, was critically injured in a motorbike accident on February 26, 2017, and was admitted the said hospital with abdominal and chest injuries. Telegraph reports that His family and friends have alleged that Apollo authorities forced them to submit fixed-deposit certificates before they let them shift him to SSKM Hospital and claimed the delay had led to his death
After the death of the motorcyclist, two days after the accident, the victim's wife filed a complaint of medical negligence and inflated medical bills, which created large-scale resentment among the people of fraudulent medical practices across the state. Apollo was accused of billing Roy's family for a procedure - "hepatic artery embolization" to stop bleeding from the liver - that was not conducted at all, a fact that was confirmed by the post-mortem report.
Chief minister Mamata Banerjee had to intervene and the state health department had set up an inquiry committee to probe the disputes. This is one of the cases that led to the formation of the West Bengal health regulatory commission.
A published report of the day said that the West Bengal Medical Council, which was probing the death, announced the cancellation of the registration number of two medics - Radiologist Usha Goenka for one year and surgeon Shyamal Sarkar for six months. While Sarkar was responsible for the overall treatment, Goenka, as a radiologist, was responsible for carrying out procedures to detect and treat the internal bleeding.
"The council found lapses on the part of the two doctors," WBMC president Nirmal Maji told TOI. "They did not do enough to stop bleeding even though they had charged for the same. While the patient had suffered massive internal bleeding, they kept insisting that there was no internal bleeding," he added. The post-mortem of the patient had revealed a massive internal hemorrhage adding that the patient had externally also bled out 2.5 liters of blood
The council has also charged Apollo of "inhuman behaviour" according to
TOI
report. The official order regarding the same is expected to be released next week