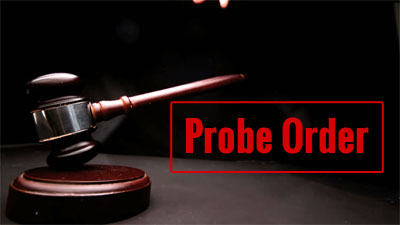 KOLKATA: In a case of alleged medical negligence that led to the death of a young diabetic patient in 2014, the West Bengal Medical Council is now going to initiate probe in the matter. This comes after Kolkata High Court was seen recently reprimanding state medical council for delay in conducting the probe, which the council was holding on the grounds that the concerned doctors was not its member.
The case if that of one Neil Ghosh, who had been diagnosed with dengue and was admitted to a private hospital at Garcha area in south Kolkata in November, 2014. During the treatment, it was alleged that the doctor had administered intravenous glucose despite knowing that Neil was highly diabetic. This allegedly resulted in Neils creatinine level rising to 8.5. The doctor had then attempted dialysis but the patient slipped into coma. Patient was then shifted to another private hospital where he passed away on November 16, 2014.
Mother of the diseased , Jharna Ghosh had sought the state government's intervention before moving the high court earlier this year. It is reported that the Justice Basak had first ordered the WBMC on March 28 to examine the allegation and prepare a report.  The council had claimed the doctor was not its member but Justice Basak had asked it to treat him as one and carry out the investigation.
Later on April 7, Justice Basak had summoned the WBMC registrar and asked as to why his order was not carried out.
The court on that day had directed the council to complete the probe and furnish copies of the report to the state government and petitioner Jharna Ghosh, the mother of the deceased, and fixed the next date of hearing for 24th April, 2017.
Justice Basak on 24th April, 2017 asked the state governments counsel if it has received the report from the WBMC. On being informed by the state counsel that it has not received any report, an upset Justice Basak directed the WBMC's registrar to appear before him in person the next day at the opening of the court to explain why the council is continuing to drag the case.
In the personal appearance on 25th April, the registrar has submitted in Calcutta high court on Tuesday that the body's ethics committee will probe allegations of negligence against a city-based doctor and submit a report to the state health department.
Next hearing date is fixed for 6th May, 2017
1 comment(s) on WB Medical Council to initiate probe on a non-member