West Bengal: Doctor assaulted in Private hospital, two arrested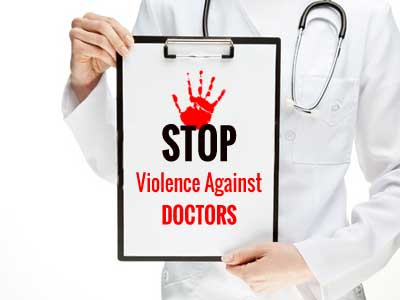 Kolkata: A doctor of a reputed medical establishment in the city was assaulted allegedly by members of a patients family leading to his hospitalisation.
The incident happened when two teenage sisters went to Dr Haider for check-up at the Kothari Medical Centre. TOI reports that Dr Ghulam Hiader was on emergency duty when two women walked in and demanded an injury report for one of them. On examining, Haider said that there was no such injury and hence refused to oblige.
"The two sisters were talking to me when suddenly this man entered my chamber and started disturbing me. When I protested he threatened me and went out. He returned with five or six other men," Dr Haider, who was undergoing treatment for his injuries at the same hospital alleged.
"They threatened me to come out of my chamber and when I refused to they started beating me up," the doctor, who was hit on his nose and right eye said. It is reported his colleagues came to the doctor's rescue, but not before he had sustained injuries on the forehead, eye and the nose. He was later admitted to the hospital and still is in trauma.
Based on the complaints of the doctors at the Kothari Medical Centre, Alipore police station arrested two youths from the locality for allegedly assaulting the doctor, police said. The doctors also provided a CCTV footage of the incident
PTI reports that the youths were released on bail.