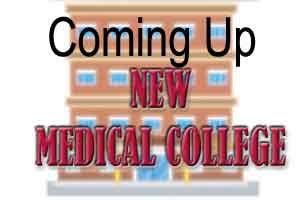 West Bengal: The state will soon offer 500 additional MBBS seats with five new medical colleges expected to be established here.
Each medical college in turn is expected to accommodate 100 medical students, by offering 100 MBBS seats each.
The expected location for the new colleges is Rampurhat in Birbhum, Cooch behar, Diamond harbour in South 24-Parganas, Purulia and Raiganj in North Dinajpur. These districts at present do not have a medical college.
This development can be seen as a part of the centre's recent approval for setting up 58 new medical colleges across the country. Five of them have been identified in Bengal.
Reportedly, the centre and the state government are expected to divide the funds allocated for setting up the premise of new medical colleges in the ration of 60:40.
As reported by the statesman, an approval in this regard was given under a Centrally sponsored scheme – Establishment of new medical colleges attached with existing district or referral hospitals.
The responsibility of setting up the colleges has been left to the respective state governments and the fund sharing between the Centre and state government is in the ratio of 60:40. The total cost of establishment of a medical college is Rs.189 crore.
The new medical colleges would be attached to the existing district or referral hospitals with the distance between the district or referral hospital and the medical college being within 10 km. At present, there are nine medical colleges with a total seat capacity of 1,900.
4 comment(s) on West Bengal: five medical colleges to start soon