When did the Centre recruit doctors in hospitals last: HC asks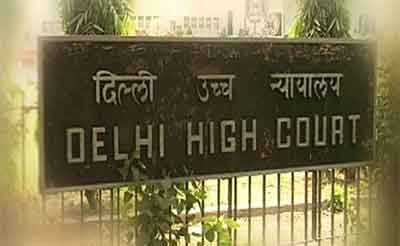 New Delhi: The Delhi High Court expressed dissatisfaction with the Centre's report that the number of doctors in its hospitals had seen a massive increase in the past 5 years, and asked when was the last recruitment done? A bench of Acting Chief Justice Gita Mittal and Justice C Hari Shankar asked the Centre to inform it since when the posts of doctors had been lying vacant. The court raised the questions after it was dissatisfied with the Centre's report that there was a massive increase in the number of doctors in its hospitals in the last five years. It, meanwhile, expressed displeasure over the government hiring the doctors on the contractual basis.
It also sought to know the "variation/increase in the number of patients/doctors ratio as well as in the patients/another personnel ratio in the government hospitals" here from the date when these hospitals were constructed/taken over by the government of India.
"This information is vital for us to take any view with regard to the issues which are under our consideration," it said.
The court asked the authorities to file a status report by September 25.
The observations came during the hearing of a plea initiated by the court on its own after perusing a news report on the rise in violent attacks on doctors.
The court had on May 3 initiated the PIL based on the report that doctors in public hospitals were being subjected to extreme violence.
Stressing the need to provide security and better facilities to doctors and patients, the bench had asked the authorities about the number of cases they had lodged in this regard and also the prosecution carried out.
On perusing the report which said that resident doctors of All India Institute of Medical Sciences have decided to take self-defence classes, the bench had observed: "this needs to be taken care by the authorities and steps have to be taken in this regard".