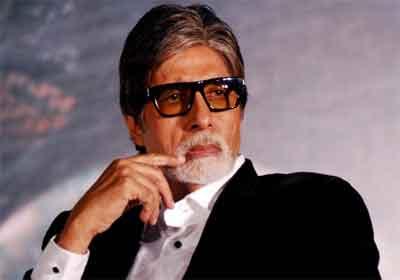 Mumbai: The hall  of India Live Cardiology Conference, that took place last week, was lit with delight and honour when the star of the millennium, Amitabh Bachchan showed his deep gratitude towards the medical profession for its dedicated care in his journey of various medical misadventures.
In his address during the occasion, through his words, he showed his respect for medical fraternity.
"I have had a great medical misadventures in my life and I come here today because of the great respect I have for the medical profession and for the doctors.. particularly in India with all due respect to those who have come from overseas," he said.
He narrated his various medical misadventures highlighting the role that his doctors played in bringing him back to good health.
" I am not a doctor but I do have a great medical history and that could have been one of the reasons why I am here," he jokingly said.
The superstar further shared his medical history narrating how he dealt with after the accident he faced during a shoot of his movie 'Coolie' in 1982. The actor was seriously injured in the incident; there was an intestinal rupture which due to certain circumstances developed into Peritonitis.
"I have no qualms in admitting that even though I had the means to get myself treated overseas, I chose to be treated by doctors in my own country because of the respect and regard I have for them and it is because of their treatment and their care for me that I stand before you today", he said.
The narrated that over the years, he also suffered from Myasthenia gravis, Tuberculosis, Hepatitis B and Diverticulitis.
"I have to admit that it was the care and the expertise of the doctors in this country that have been responsible today for me standing in front of you."
He showed his preferece for Indian doctors, but also narrated his journeys abroad for medical treatment.
"I do not take anything away from the medical profession overseas, I must admit that even after getting the care and treatment by my own doctors,  I did have occasions to go overseas; I did go in for second opinion." Narrating one such incident,he further mentioned the tedious process of getting an appointment in New York Hospital.
Mr Bchchan shared that when he met a renowned doctor from the New York Hospital and showed his discharge summary; the reaction of the doctor was 'Is this guy alive?'
'That was to me an indication of what a wonderful job the doctors of India have done,' he added.
Bachchan went on to wish success to all the award winners and prompted young medicos to be inspired by the expertise in the profession.
"May all the youngsters that represent the medical profession in our country be inspired by these wonderful dignities who have created such a great atmosphere of expertise in their lives. May you be inspired, may you do well for this nation and may never anyone ever have to go through what I did in any kind of hospitalization," he added.
Watch his interaction below
3 comment(s) on When Superstar Amitabh Bachchan thanked the Indian Medical Profession for its service.