WHO, World Bank report urges healthcare reforms in China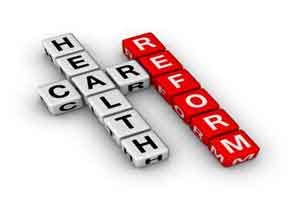 Beijing:  Though China has achieved a number of milestones in healthcare advancement over the past three decades, further reforms are urgently needed, said a new report by WHO, the World Bank and the Chinese government, released in Beijing.
The study, conducted over the last two years, urges China to push the healthcare reform (that began in 2009) through innovation and, in turn, relying more on a system of basic healthcare and less on hospitals, which are less sustainable from the financial point of view, Efe news reported.
Despite lifting more than 600 million people out of poverty and expanding medical insurance to cover nearly the entire population over the past 30 years, the Asian country also faces a litany of challenges including an ageing population and an increasing non-communicable disease burden, said the report.
The ageing population and spike in non-contagious diseases, such as cancer, diabetes and heart problems, pose "the greatest health threat to Chinese people", noted the report.
The report states that NCDs are further aggravated by high-risk behaviors and habits, including smoking, a sedentary lifestyle, alcohol consumption and environmental factors such as pollution.
World Bank Group President Jim Yong Kim, however, lauded China's efforts to tackle pollution and reduce carbon emissions as one of the "the most comprehensive, most ambitious" historically.
Kim acknowledged the rapid shift in priorities in China since 2013, when pollution levels shot up in Beijing, and lauded the government efforts to move quickly to address the problem.
Recommendations to China listed in the report include reforming public hospitals to reward for good results rather than the number of patients attended to.
The WHO and World Bank also recommended the government allow the private sector to compete on equal footing with the public sector.