Why suggestion to have CSR account in govt hospitals not followed: HC asks Centre, Delhi govt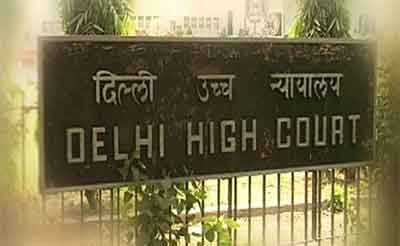 New Delhi: The Delhi High Court on Wednesday asked the Centre and the AAP government why they have not followed its suggestion to have a separate account in hospitals run by them to receive donations from charitable entities or companies under corporate social responsibility (CSR).
A bench of Chief Justice Rajendra Menon and Justice A J Bhambani issued notice to the Ministry of Health and the Delhi government's Health Department seeking their response on the issue which the court has taken up as a PIL on its own.
Read Also: Plea for free education, food and medical aid: HC seeks Centre, AAP Govt stand
The court initiated the PIL after receiving a letter from an NGO, Heart Care Foundation of India, which claimed that neither the central government nor the Delhi government had followed the various suggestions, including having a separate CSR account, given by the high court in a 2014 judgement.
CSR is an initiative under which companies can contribute to welfare of society either financially or through their products and services free of cost.
Read Also: HC notice to AAP govt over illegal pathological labs
In its 2014 judgement, the high court had suggested that all government hospitals, run by the Centre and the state, could have a separate CSR or charitable entity account wherein donations can be received. The donations could be subject to an audit.
Apart from that it had also suggested having a designated officer in all hospitals to whom applications for assistance can be made by patients in need.
"Government hospitals could put up a list on the state department of Health website of the drugs, implants and devices they require for economically weaker section (EWS) or below poverty line (BPL) patients. This way people would donate as per the need of each hospital.This could be revised on a monthly basis.
"The state government may put up a list of drugs, implants and devices which are excluded from its budget for which donations would be welcome," were the other suggestions given by the high court.
Read Also: What steps taken to ensure safety of doctors: HC asks AAP govt
The suggestions by the court had come in its judgement directing the Delhi government to provide enzyme replacement therapy (ERT) free of cost at AIIMS to a poor minor boy, who was suffering from a rare genetic disorder for which ERT was the only treatment, whenever he needs it.
The NGO in its letter to the high court has contended that more than four years after the judgement, none of the suggestions have been followed till date.