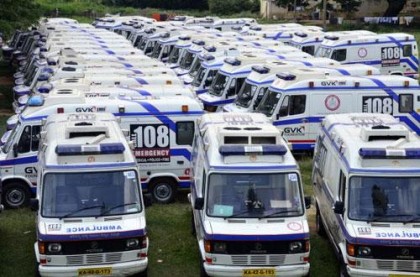 The heavy traffic situation in Delhi forced another delivery in an ambulance recently. The labour pains of the 28-yr old woman peaked during the wee hours of traffic on Sunday.
The new born was delivered in centralised accident and trauma services (CATS) ambulances, which currently had a fleet of 151 ambulances. This is the third such delivery reported in the ambulance this month.
The CATS ambulance official is implied to have said that though the emergency procedure was handled well by our staff, still it is necessary to have an ambulance emergency corridor to manage such situations in Delhi. There should be a provision of emergency lanes.
Dr Mita Verma, Senior Consultant, obstetrics, and gynecology, at Moolchand Medicity is implied to have said such an emergency situation of delivery holds a potential risk to the baby and the mother. The ambulance services should be fully equipped with oxygen cylinders, sterile blades, and injection, and Warmer for the baby. Deployment of trained doctors, and paramedical staff is compulsory.
Such an emergency situation can also lead to severe consequences like pain, bleeding, and rupture of the membrane. It is always advisable to rush a woman to the nearest hospital instead, as implied by another doctor to TOI.
0 comment(s) on Woman delivers in ambulance in Delhi