Yuvraj Singh All set to invest in healthcare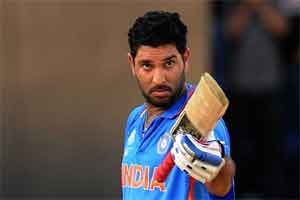 Invests in online healthcare marketplace healthians.com

Healthcare is not too far-fetched from the interests of technology, and now for investment by recognized names such as the cricketer Yuvraj Singh. Yuvraj's investor company, Youwecan Ventures has come forward to make healthcare more affordable, and transparent, by acquiring a stake in healthians.com. It is an online healthcare marketplace which aggregates diagnostic labs, crowd sourced sample collectors and nearby doctors. Also, the health records of all patients registered with the online site can access their medical records anywhere, anytime through easy use of technology.

A network of Healthians branded lab is also being created in association with labs that will offer uniform pricing, processes and user experience. Yuvraj Singh is committed to the cause, after having gone through a life threatening disease himself. Making medical user information available online, in the world when everything is social or online, is a sure step strategy to make the industry more accessible and transparent in terms of quality and price.

Healthinans.com is currently committed to expand its focus to 50 cities in India. They are at present operational in 22 cities. Association and the awareness initiative by Yuvraj Singh will definitely give a boost to their expansion plans.