ZIKA Virus spreading slowly to different parts of the world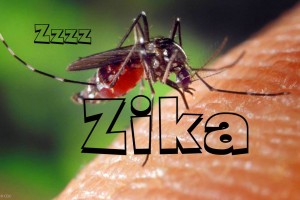 CDC in the US has issued a travel warning against many south american and african states after three people tested positive for the virus.
Until recently, no one had heard about this virus called ZIKA virus, and those who had, considered it to be a rare, benign virus and hence it was not very researched upon. However, in the past few months, this virus has spread its way and causing increasing damages among various parts of the world, leading to panicked authorities across different nations issuing a number of warnings ranging from travel alerts to even ones directing no Pregnancies in one country.
WHAT is ZIKA VIRUS?Zika virus
(
ZIKV
) is a member of the
Flaviviridae
virus family and the
Flavivirus
genus, transmitted by
Aedes
mosquitoes. In humans, it causes a mild illness known as
Zika fever
, Zika, or Zika disease. The mode of transmission and as well as the symptoms of the disease, Zika fever are similar to those of dengue fever or chikungunya. Until 2015 it was a rare disease, limited to some remote parts of Africa and Asia, but since the year 2015, its making its way to many African and South American nations, with numbers of infected slowly increasing
WHY is ZIKA VIRUS DANGEROUS?
Since its outbreak in 2015 in brazil, there have been reports of links of this virus with a condition called
Microcephaly,
a birth defect, in the newborn babies of infected women, that causes newborns to have unusually small heads and abnormal brain development.
CNN reported that More than
2,400 suspected cases of microcephaly have been reported this year
in 20 Brazilian states, compared with 147 cases last year. Doctors are investigating 29 related infant deaths. With this development, panic has surged in these states, forcing the Brazilian health officials to issue a unusual warning to its female residents- " DON'T GET PREGNANT"
[caption id="attachment_11909" align="aligncenter" width="420"]
microcephaly
- a birth defect that causes newborns to have unusually small heads and abnormal brain development. Image Source: telegraph.co.uk[/caption]
At this moment, little is known about the virus, except its dengue like symptoms, and its increasing glaring result to
Microcephaly.
The other modes of transmission apart from the mosquito are still under study, and researchers are yet to identify how to treat, or even prevent the Zika Disease.
GROWING SPREAD
Starting spreading in 2014 in parts of Africa, its slowly made its way to Brazil, Caribbean and parts of South America. Moreover, in the past three-four days, many people in the US including in Hawaii and Three people in New York have been detected positive for this disease. All these cases are those who had travelled to the infected parts of the world in the past few months, and has thus forced the US CDC to issue a travel warning especially to pregnant women against travelling to as much as 22 countries.
[caption id="attachment_11910" align="aligncenter" width="420"]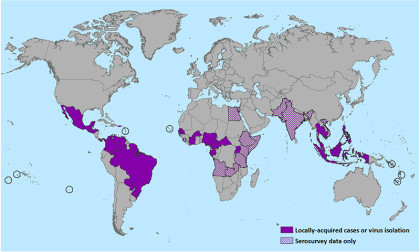 Image Source: http://www.cdc.gov[/caption]
The countries included in the alert include: Barbados, Bolivia, Ecuador, Guadeloupe, Saint Martin and Guyana; Cape Verde, off the coast of western Africa; and Samoa in the South Pacific, Brazil, Colombia, El Salvador, French Guiana, Guatemala, Haiti, Honduras, Martinique, Mexico, Panama, Paraguay, Puerto Rico, Suriname and Venezuela.