1,000 bedded Indo-UK Health Institute to come up in Hyderabad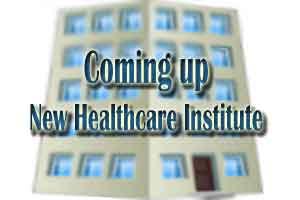 Hyderabad: Indo-UK Institute of Healthcare (IUIH) has come forward to set up 1,000-bed multi-speciality hospital here, it was announced.

A delegation from IUIH led by its chairman Mike Parker called on Telangana Chief Minister K. Chandrasekhar Rao, who assured all help from the government to set up the hospital, according to a statement from the chief minister's office.

This will be one of the 11 institutes of health planned by IUIH, a consortium of Indian and British promoters.

Rao assured of allocating land near Outer Ring Road (ORR) for the facility. An MoU for the project will be signed after identifying the land.

The hospital will be set up with foreign direct investment and it will have the world-class infrastructure.

The delegation included UIH CEO Ajay Ranjan and British Deputy High Commissioner in India, Mike Nithavriankais.

Last year, Healthcare UK, a joint initiative of the Department of Health (DH), UK Trade and Investment (UKTI) and NHS England, had announced supporting Indo-UK Healthcare, a consortium of UK and India-based promoters to develop a chain of 11 Indo-UK Institutes of Health across India.

This was announced during Prime Minister Narendra Modi's visit to Britain in November last year. An agreement was also signed on the occasion to set up first institute in New Chandigarh.

These institutes are expected to bring 1 billion pounds investment into India's healthcare system, accompanied by strategic clinical and training partnerships with Britain's finest NHS organisation, universities and private sector companies.