1,000 mohalla clinic in Delhi by 2016 end; 3 helplines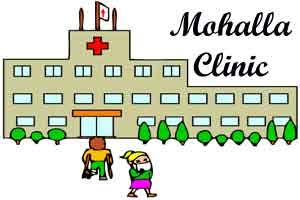 New Delhi: 1,000 mohalla clinics will come up by the end of this year, the Delhi government today, which has also decided to issue three helplines to facilitate maintenance works at its schools.

Delhi PWD Minister Satyendar Jain, who also holds health portfolio, said that similar helpline number will also be issued to take up the maintenance works of government hospitals.

"Government will build 1,000 new mohalla clinics for which four tenders have been floated. Each contractor will construct 250 mohalla clinics. Registered as well as unregistered contractors will be able to partake in the bidding proces," Jain said here.

Chief Minister Arvind Kejriwal had in July last year inaugurated the first 'mohalla clinic' at Peeragarhi Relief Camp in west Delhi.

Apart from 'mohalla clinics', the government has also decided to issue three helplines for school principals to get maintenance works done.

"At present, principals has to approach PWD for getting even minor maintenance work done at a school building and this practice takes more time.

"In view of this, we have decided to set up three call centres in North, South and East districts each, which will only attend calls related to maintenance work," the minister said, adding these call centres will cover schools situated in 11 districts.

According to the plan, government will choose contractors for a year who will have a responsibility to only fix maintenance works at government schools.

"Besides, the government will construct 8,000 new classrooms in the existing school buildings. The project will be completed by June this year," the PWD minister further said.