14 doctors honoured for miraculously saving a baby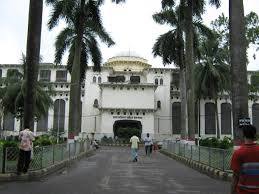 Dhaka Medical College Hospital (DMCH) recently shared a proud moment of a miraculous surgery which saved a new born baby who has suffered bullet wounds in the womb of her mother. The baby is lucky to have survived this crucial surgery, and DMCH and Magura Health Department have duly recognised the important role played by the team in treating and saving the baby.

The Ministry of Health and Family Welfare organised the event at the ministry where Health Minister Mohammed Nasim applauded their crucial and sincere efforts.

The baby suffered bullet injuries when her eight months pregnant mother was shot in the abdomen during a factional clash of the Awami Jubo League in Magura town on July 23.