1mg.com to now provide free home pickup for diagnostics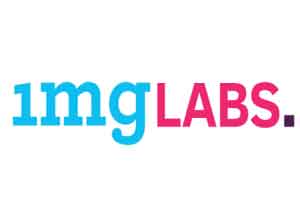 The m-health platform and e-pharmacy network now includes the free home pick up service to expand and compliment the growth of its existing network of Diagnostics service, besides offering Pharmacy, and also Homeopathy products on one platform
1mg has recently announced the launch of its free home pickup service for diagnostics test as some of the most popular and qualified diagnostics centres. Currently offering services in Delhi/NCR, Pune, Mumbai and Thane, 1mg.com has networked with diagnostics labs including, Metropolis, Oncquest, Thyrocare, Molecure, Wellness Pathcare etc.
The company also plans to expand its partner base in offering quality diagnostics services in the coming weeks ahead. 1mg is available through the popular "1mg" mobile app and www.1mglabs.com. And has an impressive number of users with over 3Million downloads till date.
As reported by PTI,
At the launch, Mr. Prashant Tandon, Founder 1mg said "We are seeing tremendous engagement from health consumers, and we are rapidly adding relevant services to make life easier for the health consumer. Through e-diagnostics, our goal is to provide a very convenient platform for booking lab tests through a of home pickupand enable choice for the consumer based on transparent price comparison. To ensure best and professional diagnostic service, we have judiciously associated with the most proven and trusted labs"
Users can book an appointment at www.1mglabs.com, post which, the lab technician will reach their homes at a preferred time for free sample collection. In addition, they will also be able to receive their reports in a digital formatonline, besides getting the hard copy as well.
Driven by the goal to create a comprehensive online healthcare platform, 1mg is incorporating multiple services, helping patients to access Healthcare with ease, at lowest possible prices.
Prior to this, the company provided home delivery of Prescription, OTC and Super Specialty medicines through their strong pharmacy network.  Recently, it launched 1mgAYUSH, a platform for Homeopathic medicines and Doctor Searchweb and app platform; Doctors by 1mg tohelp patients find relevant doctors.
As the company has received great admiration for their online pharmacy service over the years, team 1mg is quite confident about its new launch as well.
The company has constantly invested in innovating their product and services, benefiting customers on large scale. Recently, the company raised funding of $ 6 million from investorsSequoia Capital,Omidyar Network, Intel Capital and Kae capital.
1mg.com which was earlier called HealthkartPlus, is a search portal for generic drugs. In april 2015, Gurgaon based ecommerce platform for health products, healthkart.com separated its generic drug search businessHealthkartPlus and has rebranded it to 1MG to be operated under 1MG Technologies Pvt. Ltd. The company said, that it had raised over $6 Mn for this entity at that time.