2 Doctors robbed at Gunpoint by pretending patients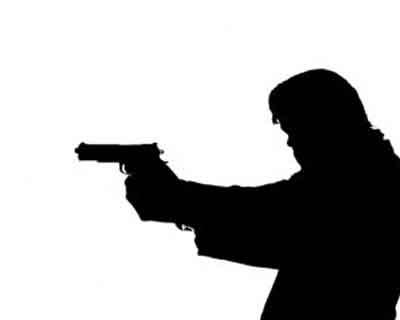 PUNE: In two separate cases, two medical practitioners became victim of robberies done by people, who came in contact with them pretending to be
patients
.
Both the incidents have been reported from Chakan, about 35km from Pune and were separated by a week's time. TOI reports that in one incident, a female medical practitioner was rendered unconscious by a " patient" who had come to the hospital, who then robbed her of her gold ornaments worth Rs 73,000. In her police complaint, she stated the the incident took place in her clinic where she was alone, when one "patient" came to her with a complaint of mouth ulcers While she began checking him, the person took out his handkerchief. Within seconds, she was rendered semi-unconscious. When she gained conciousness about 10 minutes later, she realized that she had been robbed of all her ornaments .The police registered the offence under section 379 (theft) and 328 (causing hurt by means of poison) of the Indian Penal Code adds the daily.
 The reporting of the incident, brought to light another incident, which had actually taken place a week earlier where, a 32 year old doctor was robbed at his own hospital chamber, by a "patient" of kidney stone.
Narrating the incident to TOI, he said,  "After entering my cabin the person, who was speaking in Hindi, claimed that for the past three years he was suffering from kidney stone and asked me to give him medicine for releaving pain." The doctor asked him to undergo an ultrasound, but the person requested for some pain killers. Meanwhile, the doctor's secretary left the hospital area for a cup of tea. Taking advantage of the fact that the doctor was alone, the so-called patient, got up and took out a firearm, threatening the doctor at gun-point for money
"When I tried to resist him, he took out some bullets and started loading them in the magazine. Seeing this I got frightened and gave him my wallet," he said. "There walled had only Rs 350. Seeing so less an amount, the person got angry and started demanding more money. He searched the drawer of my table and found a Rs 10 note," he said.
The culprit then went to pick up the cell-phone of the doctor
"When he was about to pick-up the cell phone, a patient came to my hospital. Seeing that, the person threatened me that I should call the police else he would kill me and left the hospital," the doctor added. Scared after the incident, the doctor did not file a complaint, only doing so when the other incident came to light.
Manoj Yadav, inspector of the Chakan police told TOI that both the medical practitioners had informed about the incidents to the organization of the medical practitioners in Chakan. But, they were not ready to lodge the complaint. "After the police came to know about the incident, we approached the organization. Following which the complaints were lodged," Yadav said.