2016 Review: A busy year for health ministry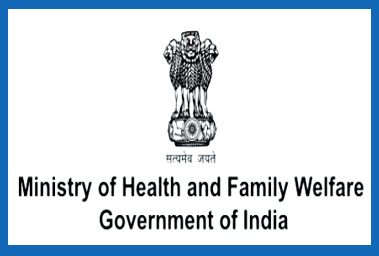 New Delhi: The health ministry dedicated a fixed day every month for free antenatal care, launched a new drug to combat multi-drug resistant tuberculosis, and deployed apps for blood banking, tobacco control, and dengue prevention among its initiatives during 2016.
The year also saw conduct of a single and uniform entrance examination for admissions to virtually all government and private medical colleges, after the Supreme Court in April directed that NEET (Under Graduate) will come into effect immediately.
The ministry also launched for the first time a rotavirus vaccine to reduce childhood diarrhoea, extended Japanese encephalitis immunisation to adults in high-burden districts of Assam, Uttar Pradesh, and West Bengal, and pledged a nationwide dialysis programme for patients with kidney failure.
It released Rs 445 crore to 17 states to support the establishment of new medical colleges linked to district hospitals and released Rs 110 crore to upgrade 22 government medical colleges in eight states.
The basket of choices in family planning was expanded as the ministry introduced three new methods in the National Family Planning program - Injectable Contraceptive DMPA (Antara) a 3-monthly injection, Centchroman pill (Chhaya) a non-hormonal once a week pill and progesterone-only pills (POP) for lactating mothers.
The Ministry also launched its largest study on older population of the country, Longitudinal Ageing Study in India (LASI). The International Institute for Population Sciences (IIPS), Mumbai in collaboration with Harvard School of Public Health (HSPH) and University of Southern California (USC) is undertaking the study.
The Supreme Court in April and May directed that NEET (UG) shall come into effect immediately. The National Eligibility cum Entrance test, NEET-UG for admissions to all medical and dental colleges in the country will be conducted in 6 regional languages besides Hindi and English next year.
A direction to this effect was sent to CBSE on December 8 and preparations have already begun for holding the exam.
NEET-UG was organised by CBSE in 2016.
The CBSE is making extensive preparations to conduct the examination in 2017 on the basis of parameters which have already been conveyed to them.
Meanwhile the Ministry's Pradhan Mantri Surakshit Matritva Abhiyan (PMSMA), aimed at reducing maternal and infant mortality rates through safe pregnancies and safe deliveries, will provide special free antenatal care to about 3 crore pregnant women across the country in order to detect and prevent high risk pregnancies.
The nationwide programme provides fixed day "assured, comprehensive and quality" antenatal care to pregnant women on the ninth day of every month.
On the other hand, in order to prevent the morbidity and mortality in children due to rotavirus, Rotavirus vaccine was introduced in Universal Immunisation Programme in four states initially - Himachal Pradesh, Haryana, Odisha, Andhra Pradesh in April as recommended by the Expert Committee.