4 CB Naat machines to be installed in Kangra district : CMO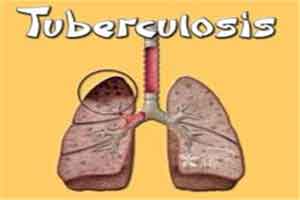 Himachal Pradesh: In order to provide facility of the detection of the Tuberculosis in patients in this district, the Himachal Pradesh government has decided to set up Cartridge Based Nucleic Acid Amplification Test (CB-NAAT) machine, for tuberculosis patients at the cost of Rs one crore at Dharamshala, Palampur, Nurpur and Jawalamukhi.

On the World Tuberculosis Day on Saturday, Kangra Chief Medical Officer R S Rana told UNI that the department has set up two CB Naat machines at Palampur and Nurpur civil hospitals. First machine will be inaugurated by Health Minister on Sunday at Palampur while the second one will be inaugurated very soon. He said that by CB Naat machine sputum will get tested within two hours and even a single bacteria of TB will be detected. He said that Drug Resistant TB is also detected through this machine.

The CMO said that there were 2600 tuberculosis patients in this district. Mandi district is heading with 104 MDR Tuberculosis cases followed by Kangra district with 92 MDR TB cases registered. Under TB program 1161 new TB cases were put on treatment in 2016 at DR Center at Tanda medical College.

Dr Rana said that two doctors one each at DRTB Center at Tanda medical college and District TB Center have been appointed recently. He said, "each year we commemorate World TB Day on March 24 to raise public awareness about the devastating health, social and economic consequences of tuberculosis (TB) and to step up efforts to end the global TB epidemic. The date marks the day in 1882 when Dr Robert Koch announced that he had discovered the bacterium that causes TB, which opened the way towards diagnosing and curing this disease."Despite significant progress over the last decades, TB continues to be the top infectious killer worldwide, claiming over 4 500 lives a day. The emergence of multidrug-resistant TB (MDR-TB) poses a major health security threat and could risk gains made in the fight against TB, the experts said.

He said that the theme of World TB Day 2018 is 'Wanted leaders for TB free world'. He said that last year, WHO reported that 10.4 million people fell ill with TB and there were 1.8 million TB deaths in 2016, making it the top infectious killer worldwide. This disease is deeply rooted in populations where human rights and dignity are limited.