4 Days delay in Remedial steps costs Hospital, Gynaec, Anaesthetist Rs 12 Lakhs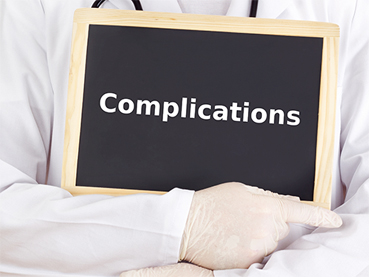 "4 days delay in taking remedial steps proved to be harmful to the patient and it jointly costed Rs. 12 lakhs to the Gynaec, Anesthetist and the Hospital "
Case Details :
DR. SUTAPA DASGUPT & ANR, KOLKATA V/s. TAPAN KAR & ANR. REVISION PETITION NO. 315 OF 2016, decided on 18 May 2017. This revision is directed against the order of the State Commission West Bengal dated 30.10.2015 in first appeal No.FA/142/2013.
Facts in short.
1.The wife of the Complainant i.e.Ms. Gopa Kar (patient) was admitted for delivery of baby by C-Section at Zenith Super Specialty Hospital on 15th December, 2010.
2.On the same day, she was administered anesthesia by the Petitioner No.1 Doctor in her spinal cord and thereafter caesarean section surgery was conducted and she delivered a male child.
3. But soon after regaining consciousness after delivery the patient had complaint that her lower limbs were paralyzed and there was no sensation before or at the time of passing urine and stool.
4. The MRI was conducted on 18th December, 2010 and she was treated for 2 months in the same Hospital, and thereafter she was refereed to Bangur Institute of Neurosciences for removal of clotted blood. The patient had to take physiotherapy by spending Rs.6000/- per month. Hence the compliant.
5. The Doctors refuted all the contentions. It was stated that the Doctors also rightly administered anesthesia in the spinal cord of the patient.
Held :
1. The National Commission dismissed the Revision Petition filed by the Doctors and upheld the order of District Forum.
2.It observed that the administration of anesthesia in the lumber region is a blind process in which possibility of injury to blood vessel resulting in hemorrhage cannot be ruled out. The court observed
As per the medical protocol, the hospital and its doctors on receiving the MRI, as MRI confirmed the evidence of epidural and subdural hemorrhagic collections anterior to the spinal cord, were required to take immediate remedial steps like surgical decompression of the cord. The delay of 4 days proved fatal and aggravated the treatment of patient which obviously is a case of grave negligence.
The Doctors and the Hospital were jointly held liable and responsible for paying the Compensation.
In general, in other professions, delay may be compensated in monetary terms, but in Medical field, the loss to the patient because of delayed treatment can never be compensated in monetary terms. I feel as far as this case is concerned, Medical experts can only throw proper light on the facts..
Thanks and Regards
Adv. Rohit Erande Pune. ©
You can read the full judgement by licking on the following link