4 Gujarat deaths not due to Measles-Rubella vaccine: Probe team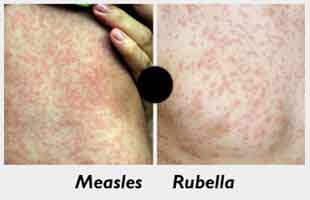 Gandhinagar: A Central government committee probing the death of four children during the ongoing Measles-Rubella (MR) vaccination drive in Gujarat today said that the deaths were not caused by the vaccine.
A four-member Adverse Effect Following Immunisation (AEFI) Committee, headed by the Deputy Commissioner (Immunisation) of the Union Ministry of Health and Family Welfare, is in the state to investigate the deaths.
The five-week long drive, to vaccinate 1.6 crore children in the state between the ages of nine months and 15 years, started on July 16.
Sneha Rathod (14) from Sabarkantha district, Mukesh Gameti (7) from Aravalli district, Dimple Maheshwari (13) from Kutch district and Sunil Thakor (12) from Ahmedabad district had died within five days of being administered the MR vaccine.
"The MR vaccination programme is safe and the death of four children after they were administered the vaccine was due to reasons that are not related to the vaccination," Deputy Commissioner (Immunisation) Pradeep Haldar told reporters here.
"The children died within five days after they were given the vaccination. They showed acute abdomen symptom, acute gastritis, viral encephalitis and drug reaction, which are not related to vaccination," he said.
"Their deaths were sporadic. None of the 100-200 other children vaccinated along with them had any complaints. So, in our primary report, we conclude that the deaths are not related to the MR vaccination," he said.
Haldar said that the families of two of these children had agreed for post-mortem on the deceased, reports of which are awaited.
Additional Chief Secretary of Gujarat's Health and Family Welfare department, Poonamchand Parmar, also seconded the findings of the AEFI probe committee.
Parmar said that around 61.36 lakh children have been vaccinated in Gujarat since the campaign was launched.
He informed that Gujarat was the 21st state that had started this drive under the aegis of the Union government's National Health Mission (NHM).
Over 9.5 crore children, across 20 states and union territories, have already been vaccinated, Parmar added.