4 months after refusing home visit to treat MLA, Gynaecologist gets Transfer order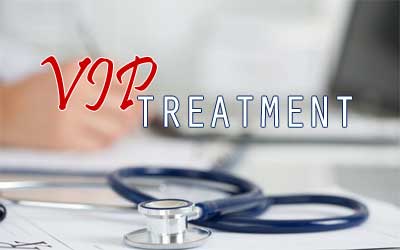 Bengaluru: 4 months after refusing to pay a home visit to treat a local politician, as she was busy in emergency duty, a gynaecologist has been handed over transfer orders
Medical dialogues earlier reported that soon after the gynaecologist denied to attend the MLA at his residence, she was served with a show cause notice from the State Health and Family Welfare department.
The case concerns Gynaecologist Dr Veena, who was a practising doctor at Periyapatna Taluk Government Hospital and refused to visit MLA, K. Mahadev of the JD(s) house for his treatment.
The whole incident happened on September 18, 2018. The doctor was on emergency duty where she was attending a woman to a labour patient and few other accidental cases when a man came to call her to the politician's house.
Read Also: Karnataka: Doctor given show cause notice for not giving home visit to MLA
The MLA filed a complaint to the privileged committee for the investigation of the case, expecting action against the doctor for "not visiting the house of a sick legislator just 100 metres from the government hospital."
Following this, the doctor filed a complaint to the National Commission for Women. Despite writing to the commission, requesting to withhold the complaint, she got a show cause notice from the department.
When asked from MLA Mahadev, he claimed that he was listening to the public grievances that evening. He further asked for an apology letter alleging that the doctor was rude to him.
Four months after the alleged incident, Dr Veena is now being transferred from Periyapatna Taluk Government Hospital to Chitradurga hospital which is at a distance of 500km.
The MLA, however, denied any involvement in the transfer, he told
TOI
, "Why are asking me about the transfer of a surgeon? If I wanted to send her out of the taluk, I would have done it immediately after the incident."
"A government servant has to serve wherever he or she is transferred," MLA added.
Following the transfer of Dr Veena, a resident informed TOI, "This is a 100-bed hospital. It has been suffering because of a shortage of doctors for the last few days. Most of the time, we find doctors deputed from Mysuru on deputation. The government must cancel the transfer order."