5th edition of international health tourism conference in Kerela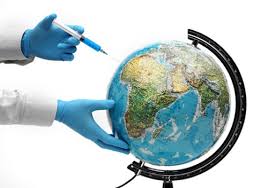 CII and state government will jointly organise the two day event from October 30, to congregate various stakeholders for promoting Kerela as a hub for medical tourism

Now in its 5th edition this year, the Kerela government has forged a partnership with the industry heavyweight Confederation of Indian Industry (CII), to promote the state as a hub for medical tourism in the international arena. The two-day event, the Kerela Health Tourism 2015, beginning on October 30, is envisaged to create awareness and getting the stakeholders together to promote Kerala as the hub for medical tourism in the country by 2020.

The conference will attract participation from different stakeholders on a global stage including, major hospitals, health insurance companies, policy makers, tourism promotion boards, health travel and tourism operators and international institutions for the promotion of health tourism. The members will get a chance to exhibit their products and services at the mega event.

The event would highlight emerging trends, opportunities and challenges in the Indian Health Tourism arena, discuss preparedness of Indian hospitals and so on, as a per a press release.

The first event of its kind in the country, KHT was the kick-off point for creating awareness and getting stakeholders together to promote Kerala as a preferred destination for health tourism, the release added.