Absent during MCI Inspection: Show cause notice issued to 182 doctors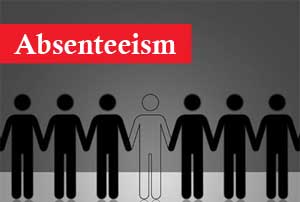 Patna: Observing unavailability of doctors during the inspection of the Medical Council of India (MCI), the State Health Department has strictly come down on erring doctors for being absent without any prior information.
According to a recent report by TOI, the Health Department has served show-cause notices to 182 erring doctors from six medical colleges for remaining absent without seeking permission.
The stern action by the state government came after noting that the doctors were truanted during the MCI inspection team visit between March and May. The government recorded 30 regular doctors and 152 contractual ones to be missing without providing any information.
Read Also: Doctor Absenteeism: Soon, Biometric attendance at state-run PHCs, CHCs
The MCI had inspected the medical colleges to accord for the recognition of medical seats during which it was observed that few faculty members were missing during the time.
It was recorded that at-


Sri Krishna Medical College and Hospital (SKMCH) situated in Muzaffarpur where 52 doctors were found to be absent.


Jan Nayak Karpoori Thakur Medical College and Hospital (JKTMCH) located at Madhepura recorded 27 absentee doctors.


Vardhman Institute of Medical Sciences (VIMS) at Pawapuri had 7 doctors absent.


Government Medical College and Hospital (GMC) Bettiah had 14 doctors missing.


Anugrah Narayan Magadh Medical College (ANMMCH) at Gaya 25 doctors remained absent.


Jawaharlal Nehru Medical College and Hospital (JLNMCH) located at Bhagalpur had 57 doctors missing.


The state government authorities have served the notices and gave them 1 week time to provide their replies, reports the TOI. If their replies remain unsatisfactory, the contract will be terminated and the disciplinary action will be taken against the erring doctors.
Meanwhile, the officials have initiated the inquiry in connection to the matter.
The Medical Dialogues team had recently reported that Jawaharlal Nehru Medical College and Hospital authorities had served show cause notice to 33 doctors including faculty members for being absent during the inspection team visit of Medical Council of India (MCI) for MBBS and PG medical seats.
Read Also: Absent during MCI inspection: 33 doctors issued Show Cause Notice