Action against Doctors not doing Rural Service: Karnataka HC gives Stay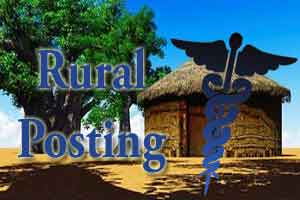 Karnataka: The move of the Karnataka State government to take action against medical practitioners who did not do compulsory rural services as part of their bond with the government , seems to have fallen flat, after the state high court granted stay on the notice issued by the Health and Family Welfare Department.
It is reported that the department had sent notices to such doctors asking  them to pay a penalty for not adhering to the undertaking they had given during admission to the course. Simultaneously,  a notice had been  issued by the Karnataka Medical Council, which has asked them why their registration should not be suspended in terms of communication issued by the State government for the alleged "misconduct" of violating the bond.
Read Also: 
668 Doctors in Karnataka likely to lose license
In response to the notice, 200 doctors knocked the doors of the high court, challenging both the orders of the state government as well as the state medical council. The petitions filed by one Dr Divya and 199 other doctors, stated the government had not offered or intimated them about any suitable jobs in the government hospitals soon after they completed their courses, is now alleging that the petitioners have violated the assurances given through the bond.
They  contended that the petitioners were under the impression that the government does not require their services or that there are not sufficient posts to accommodate all of them in hospital. It also alluded to the fact, that after lapse of so many years, suddenly the department rose to take action/ claim penalty from the doctors.
In response to the submissions, the bench of  Justice G Narendar, granted a stay on the notices issued to the petitioners. The court has also issued notice to the state government and to the Karnataka Medical Council. Next hearing is on June 19.
Read Also: 
Karnataka to offer Rs 1.25 lakh pm to Private Specialists to fill up temporary vacancies