Swine flu toll rises to 17 in Odisha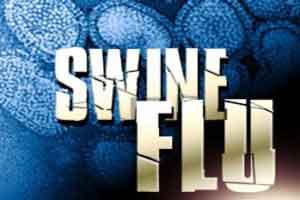 Bhubaneswar: The Swine flu death toll in Odisha increased to 17 with a woman succumbing to the H1N1 virus at the SCB Medical College Hospital in Cuttack.
With this, the SCB medical college hospital recorded four swine flu deaths, said Manoranjan Patnaik, nodal officer of swine flu ward.
While H1N1 affected persons had succumbed yesterday one each at SCB in Cuttack and another at a private hospital in Bhubaneswar, Health and Family Welfare minister P K Jena said 227 people have been tested positive for the vector-borne disease in the state till yesterday.
As many as 30 swab samples were examined yesterday out of which 11 tested positive, he said adding that five of the 11 positive cases were from SCB Medical College Hospital, two in Apollo Hospital, one each in Sum Hospital, Kar Clinic, and Vivekananda Hospital.
Appealing to people not to panic over swine flu, the minister said the state government has launched an awareness drive to make people aware about the disease. He suggested all to consult doctors if they suspect to have been infected with the H1N1 virus.