Ahmedabad: Bouncers guard trauma centre at civil hospital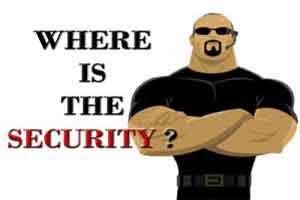 In a recently inaugurated trauma centre at a civil hospital in Ahmedabad, the patients visiting the hospital will be caught off-guard. For, there are bouncers placed at the hospital premise to protect this new facility.
This is quite a change from the role of bouncers required for security of VIPs, high profile parties to control any havoc. In this hospital, the newly built trauma centre is being treated with care-after a directive issued by the state chief minister to guard the newly built trauma centre at any cost.
As reported by
TOI
, last month, chief minister Anandiben Patel while inaugurating the trauma centre stated that new facility has been built at a cost of Rs 125 crore to provide health benefits to the down trodden people. Now, bouncers stand guard at the centre. Hospital staff feel that the presence of these security men may scare patients and their relatives.
M M Prabhakar, superintendent of Civil Hospital, is implied to have said that they should not be termed as bouncers. The hospital administration has only heightened the security at the hospital by availing the services of well-built men. " We have deployed them to provide better facilities to people. Sometimes too many people enter with a patient and they need to be prevented from creating a ruckus," he said.