AIIMS Rishikesh becoming pricey- Announces Rollback after public outcry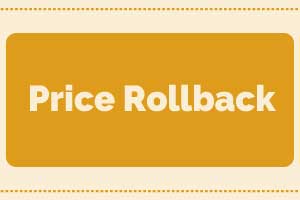 DEHRADUN: AIIMS Rishikesh found itself mired in controversy after media reports announcing its new price structure went viral over the weekend. With the new price structure, announced over the month of October, the institute was found charging almost private sector like rates, and 10-15 times higher than what is currently being charged in the flagship AIIMS, New Delhi
TOI was the first to report that All India Institute of Medical Sciences (AIIMS), Rishikesh, the main medical point for Uttarakhand's population, is charging several times higher prices for the medical procedure then AIIMS Delhi. It is reported that the price gap between AIIMS Rishikesh and AIIMS New Delhi is about 10 to 15 times higher. This gap, came into being only recently after, in the month of October 2017 the revised rates of medical and surgical procedures corresponding to the Central Government Health Scheme (CGHS) rates were implemented in the hospital
Not just the state of Uttarakhand,  AIIMS Rishikesh is also the focal point for patients from Uttar Pradesh, Himachal Pradesh, who are also visiting AIIMS Rishikesh for the medical treatment. Unfortunately immediately after the rate hike, the number of patients has dipped by around 30 to 40 percent
Some of the Price Differences in procedures  between AIIMS Rishikesh and AIIMS Delhi are as follows


A normal child delivery is done free of cost at AIIMS Delhi's general ward and for Rs 2,000 in its private ward. But in Rishikesh, it costs Rs 7,500.


Knee replacement costs Rs 99,000 in AIIMS Rishikesh while in AIIMS Delhi, it is  Rs 8,000


Cancer radiotherapy costs Rs 3,000 at AIIMS Delhi while in Rishikesh it starts from Rs 29,750.


A biopsy, for Rs. 250 at AIIMS Delhi in a private ward, costs Rs. 5,175 at the AIIMS Rishikesh.


The massive difference in rate, according to sources, has come about after a circular was issued by the institute's administration on October 3 in which treatment costs of almost all the procedures were hiked substantially although the doctor consultation and admission fee remained unchanged, reports TOI
The hike was immediately protested by the patients. Praveen Singh, a social activist from Delhi told the daily, "The hike in rates has been done arbitrarily without proper approval from any finance committee. We found out that a meeting was simply conducted by the hospital administration in which it was decided that treatment rates would be revised. However, no clear guidelines were issued."


The PRO of AIIMS, Rishikesh immediately justified the price hike. "All the six AIIMS units that were opened together will no longer receive assistance from the Centre's Project Cell unit (a body that monitors the progress of all new AIIMS) from March next year. We have been asked to sustain institutions ourselves so we had to resort to increase in rates. Otherwise, so far, we had been charging only Rs 35 per patient per day for simple as well as complex surgeries."


Roll Back Announced after Outcry
Facing huge, Outrage from the public AIIMS Rishikesh soon announced the roll-back of the policy
"In view of public interest, it has been decided by the competent authority that the implementation of CGHS rate stands withdrawn and that AIIMS Rishikesh will follow the rates of Delhi AIIMS for all diagnostic, outpatient department, in patient department and procedure charges. These rates are implemented from immediate effect," said the office order issued on 5th November, 2017, signed by  Prof Mukesh Tripathi, medical superintendent of AIIMS Rishikesh,