AIIMS to set up a skin bank for patients with severe burns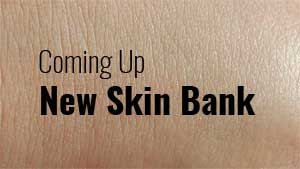 New Delhi:  The All India Institute of Medical Sciences (AIIMS) here will soon set up a skin bank for patients with severe burns and those who suffer damage during accident or surgery.
The hospital's department of plastic, reconstructive and burns surgery will launch an awareness campaign for cadaver skin donation soon, said Dr Rajesh Malhotra, the chief of AIIMS Trauma Centre.
Malhotra said the hospital is in the process of getting regulatory approval.
"We are also in the process of buying equipment to process cadaver skin to remove infections and antigenicity," Malhotra said.
He said a person suffering more than 60 per cent burns often requires skin implantation.
As part of the procedure, the skin from the wounded part is removed and replaced either with the own skin of the patient or donated or artificial skin, he explained.
"The artificial skin available in India is manufactured and patented by a US-based company. It is quite costly. That is where skin donations come useful," he added.
Dr Maneesh Singhal, HOD of the plastics, reconstructive and burns surgery department at AIIMS said awareness about skin donation was lacking and seldom someone turns up for skin donation.
"All those who can donate eye, can donate their skins but because of lack of awareness and such facilities, the skin donation has not picked up, especially in northern India," he said.
After a person dies, within six hours the skin can be taken and after that using special techniques they can be stored for a few years.
However, there are misconceptions that taking out skin will disfigure the body which is not true as the skin is taken from selective area and no cosmetic disfigurement is produced.
He further informed that the institute is planning to start a hand transplant facility at the Trauma Centre.
"Those people who lose both their upper limbs and have not benefited by prosthesis, they may benefit from hand transplant.
"Like one donates their kidney or heart, one can donate their hands as well," he added.