All medical colleges, hospitals will have eye bank by 2018: Bihar CM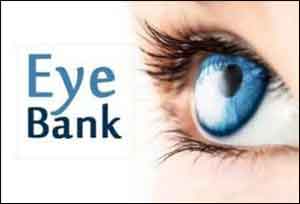 Patna: All medical colleges and hospitals in Bihar would have eye bank by end of March next year, Deputy Chief Minister Sushil Kumar Modi said.
This was decided at a meeting of Health minister Mangal Pandey with a society concerned with donating body organs after death here.
Sushil Modi was present at the meeting along with the principal secretary of Health department R K Mahajan.
There are 10 government medical college and hospitals in Bihar at present and three in private sector.
Rajendra Nagar Super Speciality hospital would have an eye bank by end of this December.
Pandey announced that a nodal officer would be appointed at state level for facilitating donation of body organs by citizens.
An advisory committee would be constituted at state level under Health minister on subjects linked with donation of body organs after death.
The state Health minister said that a committee of experts would be notified for declaration of a patient as brain dead.
"With the consent of kins, organs of a brain-dead person would be taken out for utilising them for needy," a statement issued by Sushil Kumar Modi said.
The state government would also appoint a motivator in every medical college and hospital to inspire people to donate body organs for needy.