AllMS Bhubaneswar to launch AYUSH Centre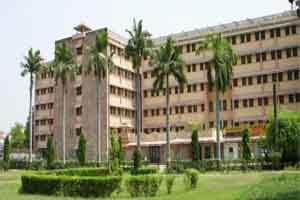 Bhubaneswar: 
All India Institute of Medical Sciences (AIIMS) is all set to open a 30 Bedded Ayurveda, Yoga, Unani, Siddha and Homoeopathy (Ayush) centre with both Out-patient department and in-patient departments . The Union Health Minister J.P Nadda will inaugurate the new Ayurveda centre.
The centre will start to provide its services with in-patient facility for Ayurveda and Out-patient services for Homoeopathy respectively.
The Centre has been reported to be built in over 3000 sqft. The authorities has invested more that 20 crore over the project to provide the better healthcare services to people . It also aims to cater better to the medical students with an additional eight-storey hostel building with 160 rooms in its residential complex just outside the main building of AIIMS.
AIIMS director Ashok Kumar Mahapatra told
Telegraph
, "It is a long-standing plan of the institute to provide the Indian medicine facility to its patients. The process of establishing the centre has finished so as the recruitment of the medical officers and other staff members. The patients will be highly benefited by the service."
He further said that to provide the immediate services with the new ayurveda centre five medical officer of ayurveda  and homoeopathy were recruited in 2014. AIIMS had further recruited three yoga trainers and was providing training to the patients.
Although the centre has been built and ready to provide its services but the the major issue which needs to be tackled at the moment, is the shortage of manpower,  as past records say that many selected candidates have shown reluctance to join. Also in other cases, AIIMS did not get quality manpower it was seeking.
"Recruitment is not an easy task, we need quality manpower to provide services to the patients as well as our students. In the later half of 2015, we notified to fill up nearly 250 posts in 41 departments. Nearly 1,200 candidates have applied and 900 have been called for interview. The final list is yet to come out," said a senior official of the AIIMS.
With the new facility, doctors are hopeful to that once the new recruitments are made, the institute will once again come perform to its capacity, which was not satisfactory last year with the paucity of doctors, AIIMS officials
Another major problem that has been haunting the premier hospital, is the lack of transport facility and separate ambulance. At present, there is only one city bus that operates from Master Canteen to the hospital.
At present, the entire hospital has a 200-bed in-patient facility, which it will increase to 450 beds in the near future.