American Heart Association Endorses NPPA for Its Stent Price Ceiling Policy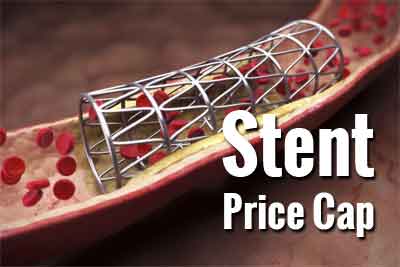 New Delhi: While the move of the NPPA of capping the price of cardiac stents  has become a topic of debate for many in the country, it seems to have found a major mention with one of the biggest Associations of Cardiologists in the world, the American Heart Association
In a recent research published American Heart Association's Journal Circulation, the paper titled  "India and the Coronary Stent Market-Getting the Price Right" claimed that stents prices in India are higher than US. Praising the National Pharmaceutical Pricing Authority's decision on stents price capping by 85 percent, the paper called it a corrective measure.
Comparing the prices of coronary stents in India and US, the the paper pointed out that while prices of drug-eluting stents vary between 600 dollars and 2,971 dollars in India, it is sold at around 1,200 dollars in the US
The paper also highlighted that the move is going to benefit domestic manufacturers."Foreign firms constitute majority of the stent market. The new price regulation might allow domestic stents to claim a larger pie and cultivate production," the report added.
You can read the article by clicking on the following link
https://circ.ahajournals.org/content/early/2017/05/04/CIRCULATIONAHA.117.028191
Medical dialogues team had earlier reported that while capping the prices of stents, the government through National Pharmaceutical Pricing Authority (NPPA) also invoked special powers under the law to prohibit stent makers from withdrawing their products from the market for the next six months and directed them to  maintain production, import and supply of coronary stents to avoid any shortage.
Read also: 
Government Prohibits Stent companies to withdraw stents for Next Six Months