Dexmedetomidine with Bupivacaine reduces opioid intake after cholecystectomy: Study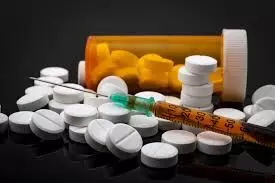 Among other known multimodal methods for post-operative analgesia, intraperitoneal (IP) instillation of local anesthetics with adjuvants remains the standard of care among anesthesiologists. Few editorial outlines have discussed the off-label uses of Dexmedetomidine in number of clinical scenarios. This void paved the way to determine the effects of clonidine with dexmedetomidine along with Bupivacaine for post-operative analgesia.
A recent study established that post operative opioid consumption can be reduced with the addition of dexmedetomidine to bupivacaine. This prospective study was conducted by Dr. Thottikat Kaarthika and team from Andhra Pradesh and was published in the Indian Journal of Anesthesia on 23 July 2021.
The study included 108 patients (36 in each group) of 18 to 60 years of age and grouped them into Group B, Group BD, Group BC. Group B received 20 mL of 0.5% bupivacaine, Group BD received 20 mL of 0.5% bupivacaine with dexmedetomidine 1 µg/kg and Group BC received 20 mL of 0.5% bupivacaine with clonidine 1 µg/kg.
They noticed request for analgesia relatively sooner in the clonidine group when compared to the other groups. The NRS showed no statistical significance in pain intensity among the groups at different time points post-surgery. Dexmedetomidine group showed significantly lower VAS after 24 hours in comparison to the other groups.
In this study, the total quantity of rescue fentanyl utilized in the dexmedetomidine and clonidine groups were substantially lower than the plain bupivacaine group, with no significant difference between groups BD and BC.
The Authors concluded that the alpha-2 agonists when added to intraperitoneal bupivacaine significantly reduces the amount of postoperative opioid consumption and Intraperitoneal dexmedetomidine, when given along with bupivacaine provides a longer post-operative analgesia period than clonidine.
Source:
Kaarthika T, Radhapuram SD, SamantarayA, Pasupuleti H, Hanumantha Rao M, Bharatram R. Comparison of effect of intraperitoneal instillation of additional dexmedetomidine or clonidine along with bupivacaine for post operative analgesia following laparoscopic cholecystectomy. Indian J Anaesth 2021;65:533-8