FDA Approves bupivacaine HCl Implant for Postsurgical Pain in hernia patients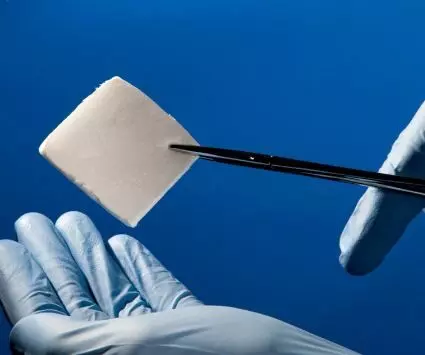 The US Food and Drug Administration (FDA) has approved Xaracoll, a registered trademark of Innocoll Pharmaceuticals Limited., for acute postsurgical pain relief for up to 24 hours in adults following open inguinal hernia repair, a painful and commonly-performed surgery.

It is a first-of-its-kind non-opioid drug-device treatment option for such patients.
XARACOLL, surgically implantable and bioresorbable bupivacaine-collagen matrix, is applied through a simple insertion into the incision and is being developed to provide sustained pain relief by delivering bupivacaine HCl directly at the site of surgical trauma. Bupivacaine HCl is a local anesthetic with a well-characterized safety and efficacy profile.
Innocoll recently announced that two placebo-controlled Phase III pivotal studies evaluating XARACOLL (bupivacaine-collagen bioresorbable implant) each achieved the primary endpoint as a post-operative pain relief treatment immediately following open abdominal hernia repair. XARACOLL showed consistency across both studies in the treatment effect for pain reduction and opioid reduction.
The approval quickly followed positive outcomes from 2 placebo-controlled phase 3 studies (MATRIX-1 and MATRIX-2). The Phase III studies were performed as outpatient surgeries in adults across 39 sites (N=610, XARACOLL Arm N=404, Placebo Arm N=206) in the US.
XARACOLL provided statistically significant pain relief through 24 hours versus placebo, the primary endpoint for both studies. The data collected on the studies show that the use of our XARACOLL proprietary collagen implant as a delivery vehicle for bupivacaine HCl appeared to be safe.
Two notable key secondary endpoints in the MATRIX trials were the sum of pain intensity over 48 hours (SPI48) and 72 hours. The pooled data of the two MATRIX studies were statistically significant for this endpoint (p=0.0033).
The most common adverse reactions in clinical trials (incidence ≥2% and higher than placebo) included incision site swelling, dysgeusia, headache, tremor, blurred vision, seroma, scrotal swelling, pyrexia, oral hypoesthesia, and post-procedural discharge.
"XARACOLL is an advancement in the management of postsurgical pain as it is the first and only drug-device combination product to provide local pain relief following open inguinal hernia repair in adults," said Innocoll CEO Rich Fante. "The FDA approval is an important milestone for Innocoll and we are excited to bring XARACOLL to market later this year as an effective and well-tolerated, non-opioid treatment option for surgeons. We look forward to sharing our Phase III data with surgeons as we introduce this new option to manage acute pain following open inguinal hernia repair in adults," said Wendy Niebler DO, MBA, Chief Medical Officer at Innocoll.
For details click on the link:
https://www.prnewswire.com/news-releases/fda-approves-xaracoll-bupivacaine-hcl-implant-a-non-opioid-drug-device-treatment-option-for-acute-postsurgical-pain-relief-for-up-to-24-hours-following-open-inguinal-hernia-repair-in-adults-301120771.html.