Anti-TB drugs to be made available for patients seeking treatment in private sector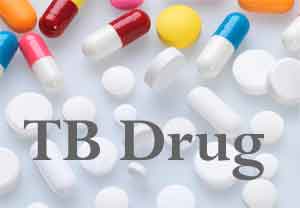 NEW DELHI: The anti-TB drugs, which are being given under the newly rolled out daily drug regimen, will be made available to pharmacies and practitioners for patients who seek treatment in the private sector, the health ministry said.

The drugs will be given free of cost depending upon the convenience of patient and practitioner, the ministry said in a statement.

The ministry will take this forward with all major hospitals, the Indian Medical Association (IMA), and other professional medical associations to expand the access to daily fixed drug combinations (FDCs) to all TB patients.

The daily drug regimen was rolled out across India on October 31 as part of which patients will be given fixed drug combinations, three or four drugs in a single pill, on a daily basis instead of thrice a week (the intermittent drug regimen).

"Patients will be given fixed drug combinations, three or four drugs in a single pill, as against seven tablets, which will reduce the pill burden. Besides, dosage will be determined according to the patient's body weight. Previously, it was same for all adults," a health ministry official said.

Also, children suffering from tuberculosis won't have to take the bitter tablets anymore as they will be replaced with easily-dissolvable and flavoured drugs, he said.

Since 1997, under the Revised National TB Control Programme (RNTCP), patients were being administered drugs thrice a week.

According to the official, daily treatment regimen is likely to be more effective with lesser relapses. "This is expected to reduce drug resistance with greater compliance."

The World Health Organisation revised its TB management guidelines in 2010, recommending that the daily drug regimen be adopted under the RNTCP.

According to a health ministry data, the TB incidence was estimated to be 217 per lakh population in 2015. It reduced to 211 per lakh population in 2016.

Despite the reduction, India topped the list of seven countries, accounting for 64 per cent of the 10.4 million new tuberculosis cases worldwide in 2016, according to a new global report released by the WHO yesterday.

Also, India along with China and Russia accounted for almost half of the 490,000, multi drug-resistant TB (MDR-TB) cases reported in 2016.

According to the report, under-reporting and underdiagnosis of TB cases continues to be a challenge, especially in countries with large unregulated private sectors and weak health systems.

Of the estimated 10.4 million new cases globally, only 6.3 million were detected and officially notified in 2016, leaving a gap of 4.1 million.

India, Indonesia and Nigeria accounted for almost half of this global gap, the report stated.