Anurag unveils breast cancer detection device at mobile hospital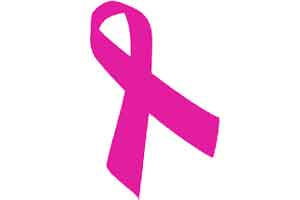 New Delhi: BJP MP Anurag Thakur today introduced breast cancer detection device at a mobile medical unit in his parliamentary constituency.
After introducing the device at a function in Bilaspur in Himachal Pradesh on the occasion of Mother's Day, he said it would help early detection of breast cancer.
The Mobile Medical Unit, called Asptal-Sansad Mobile Swasthya Seva, has been operational in Hamirpur district since May 1, 2018 and within a span of first eight days, it attended to 1,607 patients.
"This device will become an added feature of the mobile hospital that at present is conducting close to 40 tests, absolutely free of cost," the parliamentarian from Hamirpur said.
Breast cancer is amongst one of the most lethal cancers in India. In 2012, an estimated 70,000 women had died of breast cancer, while one estimate puts the occurrence of breast cancer in India by 2020 at around 17 lakhs.
"This is indeed an alarming situation and we must do something to curb this menace. Introducing this device…is an effort aimed at this direction, he said, adding that a dedicated team of women health workers would be a part of the mobile hospital.
He said he chose the occasion of Mother's Day to introduce this machine as he thought there could not be a better gift than this to all mothers, sisters and daughters.
This device is also my humble dedication to Shail Bala Sharma, Assistant Town Planner, who was shot dead in Kausali (during an anti-encroachment drive)," he said.
The woman officer was killed by a hotelier earlier this month.