AP Investigation: Hospital patients held hostage for cash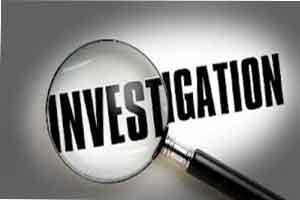 Nairobi:  The Kenyatta National Hospital is east Africa's biggest medical institution, home to more than a dozen donor-funded projects with international partners - a "Center of Excellence," says the US Centers for Disease Control and Prevention.


The hospital's website proudly proclaims its motto -- "We Listen ... We Care" -- along with photos of smiling doctors, a vaccination campaign and staffers holding aloft a gold trophy at an awards ceremony.




But there are no pictures of Robert Wanyonyi, shot and paralyzed in a robbery more than a year ago. Kenyatta will not allow him to leave the hospital because he cannot pay his bill of nearly 4 million Kenyan shillings (USD 39,570). He is trapped in his fourth-floor bed, unable to go to India, where he believes doctors might help him.




At Kenyatta National Hospital and at an astonishing number of other hospitals around the world, if you don't pay up, you don't go home.




The hospitals often illegally detain patients long after they should be medically discharged, using armed guards, locked doors and even chains to hold those who have not settled their accounts. Mothers and babies are sometimes separated. Even death does not guarantee release: Kenyan hospitals and morgues are holding hundreds of bodies until families can pay their loved ones' bills, government officials say.




Dozens of doctors, nurses, health experts, patients and administrators told The Associated Press of imprisonments in hospitals in at least 30 other countries, including Nigeria and Congo, China and Thailand, Lithuania and Bulgaria, and others in Latin America and the Middle East.




The AP investigation built on a report last year by the British think-tank Chatham House; its experts found more than 60 press reports of patient detention in 14 countries in Asia and sub-Saharan Africa.




"What's striking about this issue is that the more we look for this, the more we find it," said Dr Ashish Jha, director of the Harvard Global Health Institute, who was not involved in the British research.




"It's probably hundreds of thousands if not millions of people that this affects worldwide. It is not something that is only happening in a small number of countries, but the problem is that nobody is looking at this and it is way off the public health radar."




In the Philippines, Annalyn Manalo was held at Mount Carmel Diocesan General Hospital in Lucena City for 1 months starting last December following treatment for heart problems. Administrators refused initially to allow her family to pay in instalments and the cost of each extra day in detention was added to the bill.




"We were treated like criminals," said Manalo's husband, Sigfredo.




In Congo's second city of Lubumbashi, the AP visited more than 20 hospitals and clinics and found that all but one routinely detained patients who failed to pay, even though the practice is illegal there.




In Bangalore, India, Emmanuel Malagi was detained in a private hospital for three months after he was treated for a spinal tumor, according to his brother, Christanand. Prevented from seeing him, his family scrambled unsuccessfully to pay his nearly 14 lakh rupee (USD 19,281) bill - and when he died, the hospital demanded another 10 lakh (USD 13,771) to release the body.




In Malaysia, a medical student from the Netherlands on a diving trip got the bends. He couldn't afford his decompression treatment; the hospital locked him in a room for four days, with no food or drink, until he was able to get the money, according to Saskia Mostert, a Dutch academic who has researched hospital detentions.




In Bolivia, a government ombudsman reported that 49 patients were detained in hospitals or clinics in the last two years because they couldn't pay, despite a law that prohibits the practice.




During several August visits to Kenyatta National Hospital, The Associated Press witnessed armed guards in military fatigues standing watch over patients, and saw where detainees slept on bedsheets on the floor in cordoned-off rooms.




Guards prevented one worried father from seeing his detained toddler. All despite a court ruling years ago that found the detentions were illegal.




Health experts decry hospital imprisonment as a human rights violation. Yet the UN, the US and international health agencies, donors and charities all have remained silent while pumping billions of dollars into these countries to support splintered health systems or to fight outbreaks of diseases including AIDS and malaria.




"It's the dirty underbelly of global health that nobody wants to talk about," said Sophie Harman, a health academic at the Queen Mary University of London.




"People know patients are being held the prisoner, but they probably think they have bigger battles in public health to fight, so they just have to let this go."




Hospital detentions, some experts argue, can be traced to policies pushed decades ago by the World Bank, the World Health Organization, UNICEF and others who made loans to developing countries on condition that they charge patients fees for medical services. Without explicit protections in place to protect the poor, they say, the policies gave countries the freedom to extract health care payments however they saw fit including detaining patients.


The practice appears to be most prevalent in countries with fragile, underfunded health systems where there is little government accountability. But the problem has also surfaced in wealthier countries, with patients being detained in hospitals in countries including India, Thailand, China and Iran.